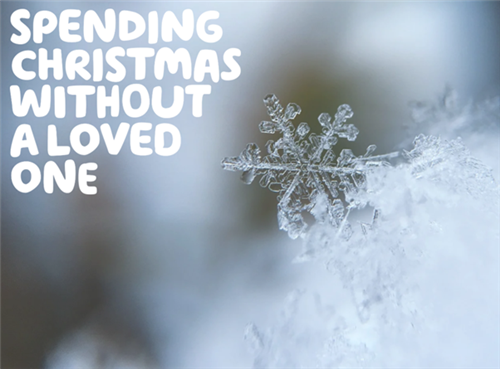 At a time of year where we want to rejoice with our loved ones, sadly there are many different reasons why this may not be possible.
This may be your first Christmas without a friend or family member, and there may be additional restrictions in place which means this festive period will be very different for you. However you are spending Christmas this year, we hope you can still find some peaceful moments.
"This Christmas is going to be a very different one, so don't even try and compare it to others, you need to take care of yourself"
AT7, Reality hits and it hurts blog
"I had planned a busy Christmas with a number of changes, but the government have put paid to that! I wonder how many others will struggle more because of this? I have a feeling it could be a long few days with too much thinking time!"
Akela2516, Bereaved spouses and partners forum
We spend so long looking forward to spending time with our nearest and dearest each year, so it is natural to feel upset and miss someone when they are not with us. This Christmas may not be the same for many reasons, so don't put pressure on yourself to feel positive and be patient with yourself.
Join in the conversation if you feel comfortable, here's what some of our members are talking about:
"Normally with a couple of weekends before Christmas I would be full of Christmas cheer… I feel like I am missing my Christmas spirit. I've written all my cards, bought all the presents and decorated the house but just don't feel like it is Christmas yet... I just feel like it's Christmas for everyone else and we happen to have a tree in the house."­
KB_3, Reality hits and it hurts blog.
"This first Christmas without him is going to be so very hard. And to all of you who are in a similar situation, my heart goes out to you."
Kenickiesmum, Bereaved partners and spouses forum
"This will be my first Christmas without the love of my life and best friend. I can't say I'm excited about it but I'm going to do what I can to smile at least once… if for no other reason than my gorgeous hubby loved Christmas and the build up to it. He doesn't get to ever enjoy it again so I owe it to him to try and enjoy it and the rest of my life for the two of us."
bramblejoo, Bereaved spouses and partners forum
"I think that Christmas can be a mixed blessing and evokes many mixed emotions. I am determined to make the most of it swapping desperation for celebration I hope"
NickyNosher, Living with Incurable Cancer Forum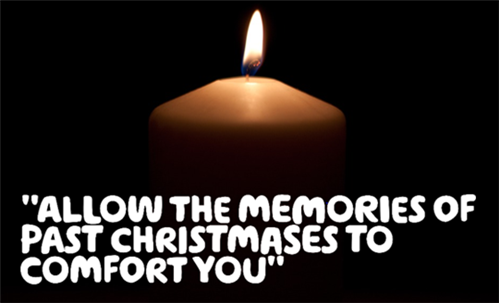 Everyone finds their own way of coping with their grief, especially at Christmas. You can continue to include your loved one in any celebrations or events in your own way, as it is about finding your best way through this difficult time so don't feel silly for trying something different. With this being said, give yourself some time and ease the pressure of any expectations you have for yourself for the festive period.
It may be time to find some comfort in different traditions or try to continue with old ones the best you can. Some people say try not to make Christmas the same as before.
"I won't say Merry Christmas I will just say make Christmas what you want it to be."
Cliffc62, Bereaved spouses and partners
"I lost my husband last Christmas but I have tried to make it a new Christmas this year. I know your Christmas be will be hard this year and next."
Akela2516, Bereaved partners and spouses forum
"With it being the 1st Christmas without him… it was hard enough having to write out 3 Christmas cards."
Kate41, Bereaved spouses and partners forum.
You may find some comfort from doing something they used to enjoy, whether is listening to a certain song, watching a particular film or even wearing something of theirs.
There is some support and guidance in the Macmillan Coping with bereavement booklet or on our website here, to help you cope with your grief.
A lovely way to acknowledge the absence of a loved one could be to light a candle so when you watch the flames, you can think of them and all the memories you have with that person. If you want some more suggestions read the 'Coping with Grief at Christmas' information by Cruse Bereavement care.
"Take care of yourself and allow the memories of past Christmases comfort you"
Pooka, Bereaved partners and spouses forum
"Christmas is particularly hard for me since my wife also loved the festive season and would plan for it months in advance. I like your sentiment about enjoying Christmas for our spouses/partners, that's so true."
Jebel, Bereaved partners and spouses forum
What to do if you are missing someone this Christmas time
It can be hard to open up to our family and friends as we may want to put on a brave face and be strong. Writing out our emotions and thoughts can be helpful so you are always welcome to join our Community groups and openly share how you are feeling this Christmas time.
Our Emotional Support forum, Bereaved partners and spouses group, and the Bereaved Family and friends group are all here for you this festive season. Please do join these groups and speak to others who may be feeling the same.
You may find it helpful to read some of the following discussions in the above groups;
The Macmillan Support Line is also open to lend a listening ear and offer emotional support from 8am-8pm every day of the week. Please do reach out to our support teams on 0808 808 00 00, by email or talk via live webchat.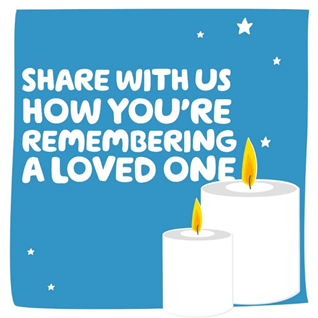 Share a heart or a message in the comment box below with how you are remembering a loved one. I am sure other members will draw some comfort from reading your posts.