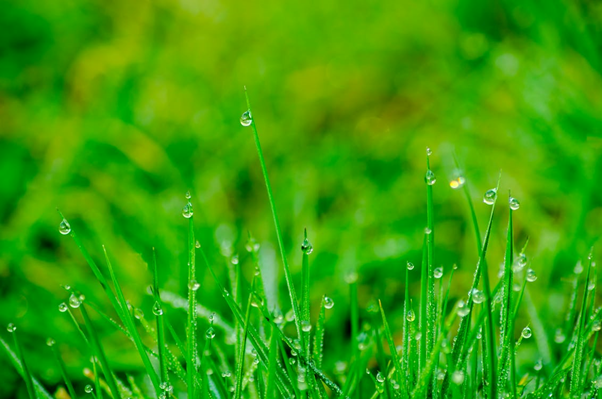 March sparks the season of change. As nature starts to repair after winter and spring starts to arrive (although I wish spring would get a move on with the temperature change!) March has also been a time of change for us here on the Community as we have welcomed some fresh new features to the site. We also welcomed 1,764 new Community members last month. So get ready to read all about the what's been going on on the Community for the marvellous month of March.
We kick-started March by releasing some new changes on the Community. We took your feedback to the drawing board and created a new look for the platform, you can find out more about these changes on the Look out for our improvements blog. It takes a deep dive into all the changes that have been made this past month.
Here is some of the feedback we have had so far since our updates:
"Now I'm in I am very impressed so far. I haven't checked it out completely but I am loving the new bold choice of type face and icons I've seen so far. As I've said I've only just checked in. But as I studied Graphic Design. Well done. It's really packing a punch. I am very impressed"
Online Community Member, Technical Help forum
"Totally agree, very impressed"
Online Community Member, Technical Help forum
We also had a great month of blogs, they highlighted some awareness months as well as important issues that are affecting society today. To start with, one of our blogs highlighted the current events unfolding in Ukraine and what we can do to help in our Supporting anyone new to the UK with cancer information and support blog. It highlights in what ways Macmillan can help support those with cancer who are new to the UK.
We had an insightful blog from one of our very own Community members. It shows how they're caring for their husband who unfortunately suffers from Glioblastoma brain tumour. You can read about their experience in the Caring for a partner with a brain tumour – a Community member's story.
Here's what some of our members thought about this blog:
"Even with all the heartbreak that is going on in your own life, you still take the time to bring comfort and hope to people on here that are going through similar issues. Selfless"
Online Community Member, Caring for a partner with a brain tumour blog
"What a brave lady. I send virtual hugs and want you to know that you're not alone.
Online Community Member, Caring for a partner with a brain tumour blog
Also in March, we had a look at the how Community members, who are affected by Prostate Cancer, get support whilst on the platform in our Prostate Cancer- How does our Community help blog. Another great entry for last month was the blog about Taking a moment. This blog focuses on how the Community pools together to share their approaches on what helps them relax and un-wind. Finally, with the rising general cost of living as well energy price increase, you can read the Cost of living – support for people with cancer blog, to see how Macmillan can help support you with the costs of living.
Here are some great examples of how the Community and its wonderful members, have helped each other this month:
"I would like to thank each and every one for your help and support I am so grateful for all your moments"
Online Community Member, Breast Cancer forum
"And thankyou I look forward to all your help and support xxx"
Online Community Member, Cervical Cancer forum
"Will do thank you for being so supportive x"
Online Community Member, Lung Cancer forum
"I want to say thank you to all the people on this forum who took that time to reply to my posts and to reassure me. You helped me through some difficult times."
Online Community Member, Breast Cancer forum
So as March disappears into the distance from our rear-view mirror, we take a look back at the blogs as well as the official Prostate Cancer Awareness month. I would also like to highlight the cancer forums we have that don't necessarily have a mainstream dedicated awareness month but are as equally important to know about and its members should also feel supported and highlighted. Please feel free to take a look and maybe reach out to some of the members:
To conclude, it has been a busy March for us and we hope that you have found some benefit in the content we and other members have helped to produce. We hope to carry this on into this April and aim to provide you with more content that will be beneficial to all who read it. Until then, please carry on using the Community and we hope you truly find it to be a place of kindness and support during these trying times.