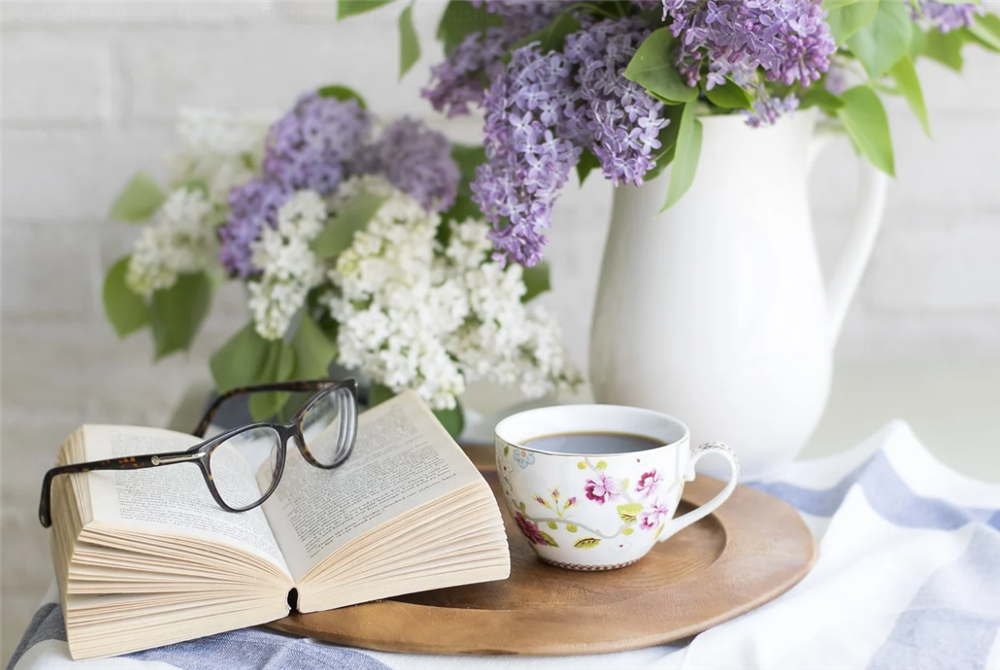 Today's blog is exploring how you can take a moment for you, in a way that is accessible and safe for your situation. We know that alongside the physical impacts of cancer, there's also the emotional effects to cope with and you may be wondering what support is available to help you.
There's a lot of discussions from members of the Community sharing the different strategies and techniques. Complementary therapies and relaxation techniques can have a positive impact to your emotional and physical wellbeing. Included in this blog are personal experiences shared by members of the Online Community.
Why is it important to take a moment
Living with cancer, or being there to support someone, can add a lot of anxiety and stress. This could be from dealing with uncertainty, attending lots of appointments or managing treatment side effects. It is entirely natural to feel a range of emotions, and supporting your general wellbeing can be very beneficial in coping with difficult times.
You may be having trouble sleeping, feeling low, or wanting some help managing your emotions. Sometimes it can all feel like it's too much to handle. Many people find using complementary therapies as a positive way of looking after themselves and improving their quality of life.
Complementary therapies can help you take a moment out of the day to support your wellbeing alongside your medical treatment. It's important that you consult with a health care professional before taking part in any complementary therapy. This is because there are lots of things to consider and everyone's situation is different and individuals can respond differently to a range of treatments.
"Have you tried any complementary therapies? I was offered distance reiki and I loved it. I've signed up for a heal yourself reiki course on the back of it too. If anything just taking half an hour to think about yourself and concentrate on yourself and be with yourself has to be good for the soul."
Community member, Secondary breast cancer forum
"Just finding something to distract for a few minutes can be a blessing."
Community member, Triple negative breast cancer forum
"I know though that looking after myself is important so I can look after my husband so when I need to I won't hesitate on asking for the GP to support that."
Community member, Carer's only forum
Some cancer support centres offer relaxation technique classes or complementary therapies. You search for a local centre by using the 'in your area' search tool on the Macmillan website or look at the guidance in our information pages.


A shared experience
Having access to peer support can be valuable when you're affected by cancer as there's often others who can understand what you are going through. Our Community is here to support you for as long as you need. Below are some of the strategy's members have used to help them cope with the physical and emotional effects of cancer.
"I do find that breathing techniques help a little when my anxiety rockets in the middle of the night. She also suggested the Butterfly hug on YouTube, which uses tapping… She also talked about the 54321 technique which sometimes helps me. Think of a scene, 5 things you can see, 4 things you can feel, 3 things you can hear etc"
Community member, Triple negative breast cancer forum
"For the first time since my husband was diagnosed as stage 4 last December I actually went for a pamper session yesterday - in work time - and that was a great help for me and positive as I had the energy to do it - which I have been struggling with a lot - due to stress I am sure."
Community member, Carer's only forum
"I have also been told by the Right By Your Side Team from the hospital that there are holistic free therapies we can tap into, reiki, massage so I'll sign up for them all. I'm not sure if every NHS hospital has such a team but enquire through Macmillan, I've found them to be a great source of information and support. I'm also looking into finding counselling or a group for my partner to go to without me, just so she can feel free to talk and have support as well."
Community member, Secondary breast cancer forum
"I take, in liquid form, a low-dose multivitamins supplement. I cleared this with my oncologist prior to starting taking these supplements, to make sure this would not interfere with treatment. There are also come complementary therapy method that I have seen people here say worked for them, such as acupuncture and reflexology, but again, I would clear anything with the oncologist before going ahead."
Community member, Breast cancer forum
"Neuropathy can improve over time but also can never completely go away. I started with it in 2017 and my feet feel like they're permanently sunburnt - hot and swollen and tingly with reduced sensation. I found reflexology helped a bit and I try to wear well cushioned footwear. I also sleep with my feet stuck out of the bed! It is annoying and a permanent reminder of the cancer but I just try to live with it"
Community member, Bowel (colon and rectal) cancer forum
"I tried aromatherapy, bought a diffuser, zen music, light exercise too to tire me out"
Community member, Breast cancer forum
"If it was me, I would get in touch with the hospice, do not jump to the worst case serrano, they help so much with pain relief if needed. Also, aromatherapy, I had reiki which I thoroughly enjoyed. They help with so many different aspects for people in our situation, they make life more comfortable in many ways, It is worth a phone call."
Community member, Lung cancer forum
"I have also started counselling, hypno therapy and some reiki. Quite frankly I am willing to try anything that helps me find myself again."
Community member, Melanoma forum
"I am indeed doing art therapy. Did it with Maggie's and it was AMAZING… It helped much more than I could express."
Community member, Living with incurable cancer forum
"I personally found getting out in nature helped, visiting the nearby park where they keep deer, donkeys, goats etc really helped me to take my mind off things for a while and a gentle walk and fresh air really helped."
Community member, Triple negative breast cancer forum
Talking about complementary therapies on the Community
We know how helpful it can be to hear of the strategy's others have used. Everyone is different and may react differently to or have certain types of therapy that are not suitable for them.
To keep everyone safe, you're welcome to provide anecdotal accounts of your personal experience with relaxation techniques and complementary therapies, as long as there are no claims about their effects. Complementary therapies are to be used alongside conventional treatment where your health care team thinks it is safe to do so.
You can read our Community guidelines for more information about this.
Want to read more?
Here are some additional Community News blogs you may want to read that are related to the content above.
There's also the Macmillan booklet, 'Cancer and Complementary therapies' that has lots of information about the options that could be available to you. You can view this online, download a copy or order it for free on the Macmillan website. It includes information about the conversations that could be expected and signposts to other specialist organisations for additional support.
You can also post questions to the specialist teams in the Ask an Expert section like this member has done here. The teams can help when calling the Macmillan Support Line on 0808 808 00 00 from 8am to 8pm every day.
Why not use the text box below to share the strategies you use to help with your mood or manage side effects of treatment. Also, don't forget to react to this blog using the new reaction feature. This will be on the right hand side near the top of the page when using a desktop device. When using a mobile device, it's towards the bottom of the page under the blog tags.