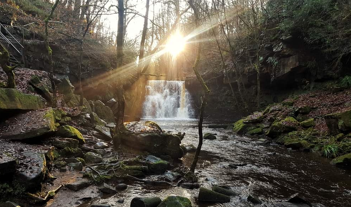 As we move into December, it's time to take a look at what's been happening on the Community throughout November and share some of the valuable support you've been offering each other.
We've welcomed 1,828 new members to the Community in November. Although we are sorry that circumstances have brought you here, we wish a very warm welcome to each and everyone of you. We hope that you find the site to be a safe place of comfort and support.
'This forum is a lifeline and keeps me sane, thanks to every contributor as they have all helped on the journey. Now 2 years on and things are much better...' - Community member, breast cancer forum
We know that the Community can be a lifeline for some members. The Community team will do all we can to ensure we're here for everyone who needs us.
We recently added a new forum in the Community for rarer blood cancers including myelodysplasia (MDS) or myeloproliferative neoplasms (MPN). When you or your loved one are diagnosed with one of these rarer blood cancers, it's likely that you hadn't even heard of it before. It can feel really isolating to be diagnosed with cancer. It may make you feel even more alone when it proves difficult to spell or pronounce the name of the condition and you've never heard of anyone with that diagnosis. You can read more about the new forum in the recent Community News Blog here.
We've already seen the benefit of members affected by rarer blood cancers having a dedicated space to share their feelings and support one another.
'Hi everyone, on Monday I was diagnosed with (PV)…would like to speak to others who are going through this, as really scared and don't know what to expect.' - Community member, Myelodysplasia (MDS) & myeloproliferative neoplasms (MPN) forum
'if I can help in anyway, I am.here to chat or ask questions' - Community member, Myelodysplasia (MDS) & myeloproliferative neoplasms (MPN) forum
Hi, I too was diagnosed with the exact same condition on Monday, having a venesection on Monday and full CT wed......meet with consultant in 2 weeks to discuss treatment plan. I'm taking the positives at the mo, long life prognosis a liveable condition.....hoping that if treatment goes well I won't feel soooooo tired. Best of luck and by all means stay in touch' - Community member, Myelodysplasia (MDS) & myeloproliferative neoplasms (MPN) forum
If you know anyone affected by MDS or a MPN, we hope you'll consider signposting to the Community forum which can be found here.
Elsewhere on the Community, members of the bladder cancer forum have been discussing how to cope with the psychological effects of diagnosis and treatment.
'Whilst coming from an engineering background I feel I can cope with the treatments that come my way pretty well. The consultant explains his suggested treatment plan and I follow his instructions. The mental side I find a little more difficult. The time after the treatment waiting for the results I find is like torture...I am sure that everyone struggles mentally at some stage, but would be interested to understand the coping strategies of others.' - Community member, bladder cancer forum
You can find the full thread and read more from other members here. Why not start a similar discussion in your own groups and invite others to share their feelings and thoughts?
Sometimes it can just help to get your thoughts out. It can make an even bigger difference to receive a response on the Community.
'I think sometimes posting words we've written is a good way of taking the pressure off. It's always nice to get a reply even just to offer encouragement.' - Community member, liver cancer forum
Even when you don't have relevant experience to share, we know it can really help to receive a reply and feel less alone. As a tribute to everyone on the Community, we'd like to share some of the thank you messages we've seen from members who have benefitted from peer support.
'Thank you so much for your message it means so much to have your support' - Community member, anal cancer forum
'Thank you again so glad you replied.' - Community member, skin cancer forum
'Thank you so much for taking time to message me. Thank you for your help and advice. I really do appreciate it. Xxx' - Community member, secondary lymph nodes cancer forum
'I am so thankful to hear from others who truly understand, it does help.' - Community member, melanoma forum
'Thanks for the reply and sending a virtual hug back to you' - Community member, carers only forum
'Thank you so much, I am feeling so much better for knowing that you have gone through similar situation.'- Community member, lung cancer forum.
In another recent Community News Blog, we introduced our new Community badges. In addition to displaying badges which will help clearly identify staff (the Community team) and volunteers (Community Champions), we'll also be using the badges to recognise the support you offer each other.
We've given out our first 'Special Contribution' badges to members have gone above and beyond to provide support. It could be for a specific act of kindness, an inspirational blog or post, or for helping another member through a difficult time.
Thank you to members RadioactiveRaz, joeven and NannyAnny for the kindness and support you've offered others and we hope you'll display your badges with pride.
We've only just started recognising special contributors and will be awarding further badges through December. You can find the Special Contribution badge page here and catch-up with all the news about the new Community badges in our blog here.
Members can continue to use the 'Ask the Expert' sessions in the Community to ask questions to our colleagues from our Support Line teams. In November, our experts answered 40 questions including a complicated query around holiday entitlement. If you'd be interested in reading more, you can find the question and answer here.
If you have a question for an expert, you can post it in one of our 'Ask the Expert' sessions here. Our Clinical Information Nurse Specialists, Financial Guides, Work Support Advisers and Information and Support Advisers will reply online as soon as they can. You can also contact the Support Line teams 7 days a week, 8am-8pm on freephone 0808 808 00 00, email or live webchat.
Thank you for reading through our November round-up from the site and for being part of this supportive Community. We hope you'll continue to benefit from peer support through December. If you have any questions or comments, we'd be pleased to hear from you. Please use the comments section below, or contact the Community team by email at community@macmillan.org.uk