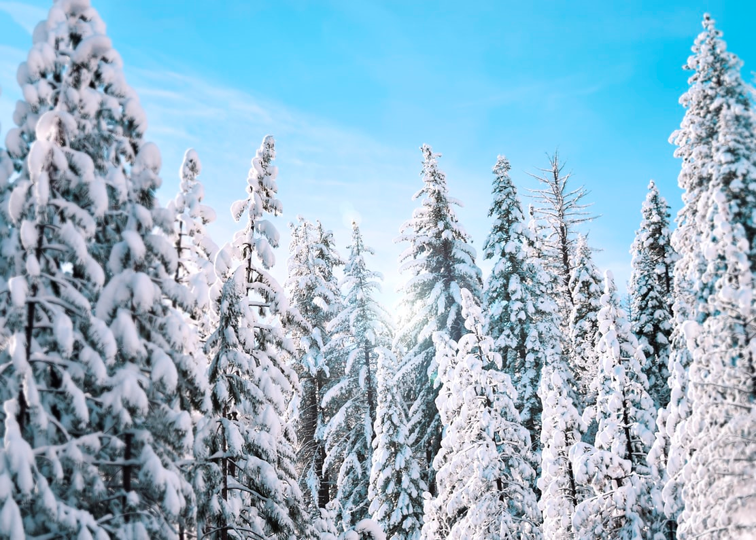 This week can be a difficult time and can sometimes cause some anxiety for those who need support. Services' opening hours can change, public places can be hectic, family members and friends may be less available to talk due to preparing for the season.
Our recent blog "What does the festive season mean to you?" talks a lot about the emotions you might feel. Many of you found this blog helpful to read and shared your thoughts in the comments section. Following on from this blog, we're highlighting support services which are available for you during the festive season.
Support from Macmillan
Macmillan's Information and support team, alongside our Clinical nurse specialists on the Support Line are available as usual throughout the festive period. Please remember our Support Line is available for friends and family members alongside cancer patients.
If you would like to find out about the availability of other teams on the Support Line such as our Work support team, Welfare rights team and Financial guidance team, please go to Macmillan's webpage about the Support Line.
Macmillan's Online Community will be available 24/7. If you have any problems accessing the site or finding the right support for you, Macmillan's Community team are available every day. You can talk to us by emailing community@macmillan.org.uk, or by sending a private message to Moderator – Macmillan Community. You can also speak to us over live webchat Monday – Friday, 8am – 8pm by selecting "Online Community Help."
Support from a medical professional
Health professionals are still here to support you. You can make an emergency appointment with your GP if you need help. If it's outside your GP hours or you can't make contact with them, you can contact the following services 24 hours a day, every day.
24-hour helplines and webchat services
If you would like to talk to someone right now, there are services available who can help.
Support from the Online Community
You may feel that you can't talk about how you feel in the same way this time of year. Many of us feel pressure to conceal our emotions and be happy for others, especially during a special occasion. That's not the case here on the Online Community. Whether you're going through cancer treatment, coping with a cancer diagnosis, side effects or recovery, supporting a loved one or coping with bereavement, we're here. On Christmas Eve and Christmas Day last year, here are some of the conversations that members had here on the site:
"I'm sorry you are feeling low today. You are still having scans, so haven't had your diagnoses or treatment plan yet, so I'm sure it's all you can think about. These thoughts and feelings don't just stop because it's Christmas."
Community member, 'Lung cancer' group
"My heart goes out to you all, today will be so difficult but it is only one day and we will get through it. I am so glad I posted yesterday, I didn't really know what to expect, whether anybody would reply. But I am finding it so helpful knowing there are people supporting each other through horrendous times."
Community member, 'Bereaved spouses and partners' group
"Hello everyone and Merry Christmas! Just wanted to get advice on how to better manage skin after radio treatment."
Community member, 'Ask an nurse' space
"It's lovely to have support exactly when I need it! My husband and sons are all great, but they can't say right for saying wrong, poor things! So it's great that this wonderful place is here!"
Community member, 'Bowel (colon and rectum) cancer' group
Please remember that the Online Community is here for you as a safe space to talk about your experiences every day. You don't need to discuss the holiday season if you don't want to. Here at Macmillan we know that everyone affected by cancer deserves support whenever they may need it, all year round.
"I just want to say that Christmas is just another day! There is so much pressure on us to believe that it has to be PERFECT; the perfect day does not exist. Enjoy it as best you can, your way."
Community member, 'Bereaved spouses and partners' group
Macmillan Cancer Support are here to help throughout Christmas, the holiday season and into the new year. We hope everyone has a restful holiday season, whatever this may look like for you.
Read more of our content around the festive season: