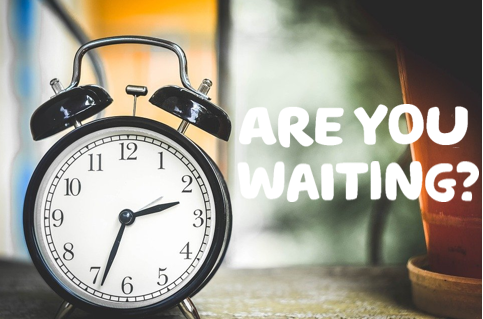 Waiting for test results can be a difficult time. It may take days or weeks for the results of your tests to be ready. You may be waiting for your treatment to start or to speak with the consultant about a concern you have, either way, waiting can be hard.
The waiting for results and dealing with the unknown blog explores that if you're feeling worried, you're not alone in feeling this way. Click on the link if you've not yet read this blog.
Today we're going to look at some of the practical things you can do when you're waiting. It's good to reach out for support if you're feeling worried and anxious and the Community is here to offer some friendly reassurance and support.
Have you been in a similar position to these members?
If you have found yourself in a similar situation to these members below, then this blog may be helpful to you.
"They couldn't give me a time frame when the results will be back, so now I'm sitting here in the middle of the night stressing out thinking if this is normal… plus will have to wait for appointment for another surgery or the oncologist, and there's going to be more time lapse. So, I'm really confused."
- Daisy03, Breast cancer forum
"I now feel like I'm staring into the void, it's been almost 2 months since I discovered this lump and I haven't got a treatment plan."
- Vixsix, Soft tissue sarcoma forum
"We still haven't been actually advised about what stage and what treatment all he was told on the day of finding the tumour was it was malignant and 8 cms struggling to know what to expect and how soon feel like we've had this thrown at us and just left."
- Sully69, New to the Community forum
"I hate the absolute trapped feeling, no where to run. When people say your doing so well, no I'm not I'm a bloody coward. I just feel okay then overwhelmed and cry. I was doing so well a few weeks ok, now it back to the drawing board. The waiting is agony."
- Nelly1955, Bowel (colon and rectal) cancer forum
What can help you cope with the waiting times?
It's natural for you to feel anxious during this time. You may feel like you have no control over what is going to happen to you. The waiting period might feel very long, and the future may feel very uncertain.
There is no right or wrong way to deal with these feelings. Some people find it helpful to carry on with normal activities as much as possible. Continuing with everyday activities, such as going to work, can be a welcome distraction from worrying. Other people may feel they cannot concentrate on anything else.
Some people look for more information about cancer during this time. Searching for information can help you feel more in control while you wait for your results. However, if you are not sure of the diagnosis, some information can be confusing and upsetting.
It may be better to wait until a diagnosis is made or you have spoken to your healthcare team before looking for more information. If you do decide to find out more, it is a good idea to make sure the information is from a reliable source.
You may find it helpful to talk with your partner, family or a close friend. Your specialist nurse can also provide support. You can also talk things over with one of our cancer support specialists on 0808 808 00 00, every day from 8am to 8pm.
It can be helpful to speak to others who can understand what you're going through. You may find it helpful to post here on the Community to speak with others who are in a similar position and find that you're not alone with what you're experiencing.
Do you know when you will next see your healthcare team?
It's important to make sure that you've been given a timescale of when you are expected to receive results or an appointment because this can help you manage your emotions and focus on planning towards this date.
"I have been working on distractions to keep my mind focused elsewhere but it's not easy…perhaps finding out what the expected wait times are may help."
- Ivysmum, Melanoma forum
"I had CT scan after MRI and before chemo to check it hadn't spread. That was my worst wait for results and worst time mentally throughout the whole journey, so I feel for you! They need as much info as possible, so I think most get the full body CT scan, but that doesn't make waiting for those results any easier…. I was booked in to have results at same time I got appointment for CT scan so if you don't know when you're getting the results, I'd ask them as it is really tough waiting for the results even when you know when you're getting them!"
- Beatthebreast, Breast cancer forum
One of the Information Nurses in our Ask a Nurse section has said: "There are cancer waiting times that doctors should follow if they suspect a cancer, so you shouldn't wait long to be seen by a specialist if this is the case. If you're unhappy with the wait to see your GP or consultant, you could ask to speak with the practice manager about your concerns."


What can you do if you still haven't heard anything after the suggested time frame?
We know from our members that the waiting and uncertainty around test results and worrying symptoms can be one of the hardest things to deal with. But whilst you may be waiting for results, a referral, or another appointment, do you know who you can speak to if you have growing concerns?
With any worsening or change in symptom it's always encouraged that you speak to your GP (general practitioner) or healthcare team.
"Support over a weekend or bank holiday, NHS 111 is the best way to get help."
- Ask a Nurse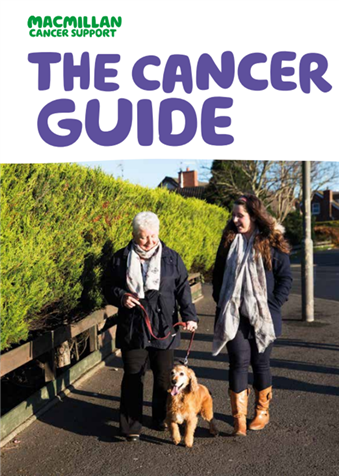 You may come across different medical professionals and it can be difficult to know who is best to speak to as they can all offer different support. The Cancer guide booklet which is free to order and download here, has information in the 'Who might I meet' section (page 10) about the medical professional who may be a part of your medical team. It explains what their role may be and how they can help.
Usually the first port of call you may want to speak with your GP (general practitioner, also known as your local doctor), or the professional who arranged for the referral. This could be your consultant secretary or clinician They will be best placed to advise and chase the needed information.
People sometimes feel that hospital staff are too busy to answer their questions, but it is important for you to know what's going to happen next. The staff should be willing to make time for your questions.
"My own experience tells me to stay questioning but trust the team. Ask... And keep asking!"
- Seasidepeter, Mantle cell lymphoma forum
"I'm frustrated I didn't ask more questions when I met with my oncologist. I certainly have more to find out and more questions to ask. My understanding is that they are very small at the moment which may explain the watch and wait. I'm going to try and get hold of her Secretary this week."
- Jules064, Bowel (colon and rectal) cancer forum
Supporting a family member or close friend?
Patients, friends, and family members find themselves coming to the Community to seek support and comfort when they are waiting for test results, referrals and the next appointment. Peer support can be a really helpful thing to access at a time when your coping with a lot of different emotions. Members in the Family and friends forum are there to offer a listening ear and share parts of their journeys.
It's natural to be worried about a loved one as the emotional impact of a cancer diagnosis and going through the initial testing process can be a lot to process.
Knowing that you're there to offer support can be a great comfort and many of us want to do what is best to support our family and friends. You may feel that there is something that you need to discuss with their GP or health care team but are not sure if this is possible due to patient confidentiality.
The NHS website says that "If you have consent, you can speak about a friend or relative's health with their GP. If you don't have consent, you can still speak with their GP but they won't be able to discuss any details due to patient confidentiality."
If you are waiting and need some support with how you're feeling, head on over to our Community groups where you'll find others who are in a similar situation and others who have been in the position you are now in. It can help to talk so please do post as much as you need to as the Community is here to help.