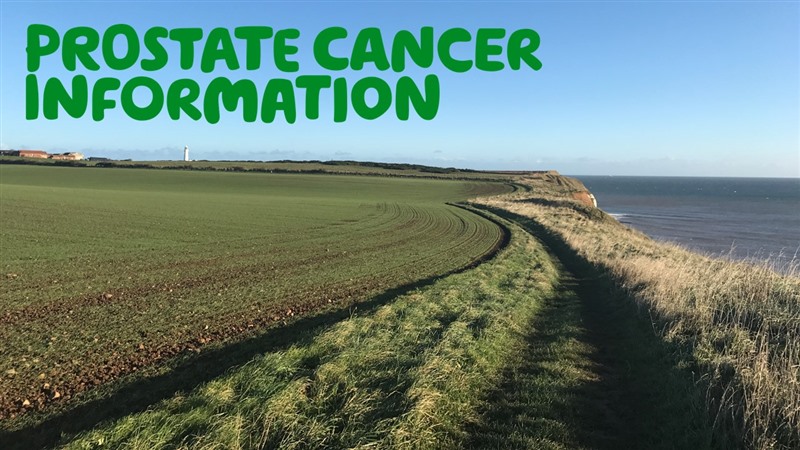 We know from listening to our members that the amount of information to take in when you first get a cancer diagnosis can be overwhelming. It can affect everyone within a family as well as friends, alongside the patient. In today's Community News Blog, we're looking to help by providing clear and concise information on one type of cancer – prostate cancer.

"Think everyone here can associate with the overwhelming emotions that come with a cancer diagnosis in a family"
court, Bowel cancer forum. Go to discussion.


We wanted to start with a video that explains what prostate cancer is and the main types, risk factors, stages and common treatments available.




Prostate cancer is the most common form of cancer in men in the UK, around 80% of 80-year-old men have prostate cancer. Unlike other cancers, prostate cancer often requires no treatment at all. Some men can live with it for decades without any problems.
Chris Parker, a prostate cancer specialist at the institute of prostate cancer research, explains in the video at the bottom of this NHS page.

Of course some people do require treatment for prostate cancer too. Along with the information we will share here, our Prostate cancer forum is a place where you can find and connect with others who are facing something similar. We even have a specific Diagnosis and treatment section, if that's what you want to read and chat about.

"when my husband was diagnosed I came onto this site and felt a lot better for talking to people who understood our situation"
Rish, Prostate cancer forum. Go to discussion.

Understanding a diagnosis, especially at first, can be challenging.

"Bit shocked and worried. Just looking for a bit of advice, or clarity... what's the deal with low to medium?"
Baldycabs, Prostate cancer forum. Go to discussion.


The most commonly used grading system for prostate cancer is the Gleason score. It gives an overall idea of how the cancer might grow or spread.
We at Macmillan have an information page on the staging of prostate cancer here.

If you are worried about the potential side effects and impacts of treatment choices why not have a read of the 'Treatment for prostate cancer' section.

The NHS also have their own page about prostate cancer treatment which you can find here.

If you've had a look at lots of different information and you are still feeling worried about prostate cancer, why not have a look at our booklet all about this?

You can view it online or even download it to look at later.

We hope you found this blog to be a helpful and informative guide for finding answers to questions around prostate cancer.
Did you find it useful?
We aim to create the content you want to see. Please comment with any feedback you have for us below or email it over to community@macmillan.org.uk.