Just thinking ladies, as we are all going through much the same journey that we should have a thread on here for crafts. I am sure there are lots of you knitting, crocheting, sewing etc to keep the dreaded side effects at bay and help us cope day to day.
I personally knit and have posted on here some of my knitting. Would be nice to see/hear what other people do. We could share pictures, hints and tips as well
So I will start with a couple of things I have done in the last few days.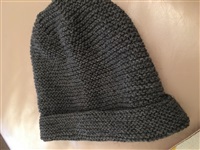 This is my slouch hat that I finished on Friday night. Will be wearing it for the first time today!!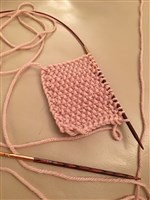 This was on the needles saturday night ......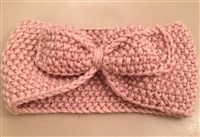 And finished saturday night. A little headband/earwarmer for my granddaughter.
I am now off to have my PICC line inserted ready for 2nd round of chemo tomorrow (!!!!!!):)
Hope to see lots of pics when I come back!!
Have a good day everyone xx