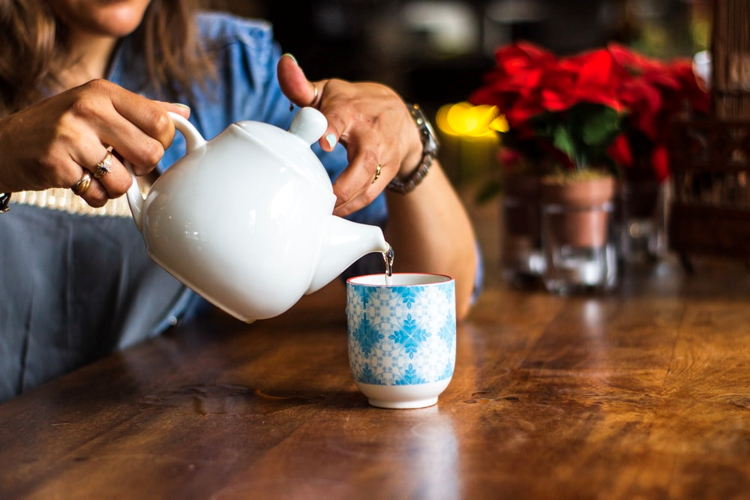 The Online Community is a big source of support for lots of members. It can be a comfort to read that other members are going through a similar experience to you. However, it's important to look after yourself online. Sometimes we may need different types of support depending on how we're feeling. Sometimes it can be difficult to read posts where other people are talking about their experiences, even if those experiences are similar to yours. We want you to feel you can be honest and use the Online Community in the best way for you. We're here today to talk about how you can look after your wellbeing online. We're also going to talk about ways you can be mindful of other members' mental wellbeing.
"Everyone can be affected by a cancer diagnosis in so many ways."
How can you look after your mental health?
The Online Community is a safe place to find support. Talking about what you're going through can be a way to support your mental health. However, it's important to find what feels right for you when it comes to finding support. It's ok if you prefer to only read posts on the site. It's also ok if you need to take a break from the Online Community. We're going through some tips which might help you make the most of the Online Community.
Remember everyone's experience is different
It can be important when reading other people's posts on the site, to remember that everyone's experience with cancer is different. Other members may also be at a different stage in their experience with cancer. What another member has experienced may not be the same as what might happen for you, even if you are having the same treatment.
If you are worried about your diagnosis or treatment, we would always recommend contacting your GP or medical team. They will have access to your medical records, and they'll be able to give you guidance and information. It's important to remember your GP and medical team are there to support your mental wellbeing alongside your physical health.
"I'm definitely going to the worst case scenario for myself in every situation - I guess it's a protective mechanism so you can't be floored again by some new awful news but I can see it's not helpful in day to day life"
Community member, "Living with incurable cancer - patients only" group
Explore the Online Community
Everyone can find different types of help useful. You can find support in lots of different ways here on the Online Community.
We have the 'Ask an Expert' section where you can talk to our Support Line professionals about any questions around your cancer experience. This includes our information and support team who can help you find further support options. We also have our nurses, who can advise on NHS processes and answer questions.
We also have Community News, where you're reading this blog. Did you know we have blogs on lot of different topics, from guest blogs written by people affected by cancer to recipes?
Take a break from being online
Sometimes, it may be helpful to take a break. There are lots of ways you can support yourself offline, for when you may find this helpful.
Why not read our blog on self-care? This includes lots of tips, and includes links to further resources.
"You'll notice from my posts on here that I'm a big advocate of self-care and taking time for yourself. It's not being selfish as a carer, its essential to help maintain my own sanity and wellbeing."
Community member, "Brain cancer" group
Changing your notifications
Did you know that you can change your notifications on the Online Community?
Sometimes it might be helpful to turn off notifications for a particular discussion. This could be for lots of reasons. It might be a topic that makes you feel uncomfortable or worried. Members can talk about all aspects of their experiences on the Online Community, but that doesn't always mean that every individual member may want to discuss certain topics.
You can also turn off notifications from the Online Community completely, which means you can just see posts when you go to the site and log in.
You can change your notification settings at any time depending on how you feel. This can help you to take a break if you need to. This can also help you to avoid conversations which you might not want to read.
We have step by step guides for how you can change your notification settings here in our Help section.
Reach out to the Community team
If you've been using the Online Community for a little while, you might have noticed we have a "Flag to moderator" button underneath every post on the site.
This is a button you can use to let us know if you have seen a post which has upset or concerned you. This button does also automatically remove content from view on the Online Community. The Community team will then review anything sent through to us based on the evidence and in accordance with our Community guidelines.
You can also contact us every day over email to community@macmillan.org.uk if you need any help finding the right support for you.
How can you help to support other people's mental health?
No one on the Online Community is responsible for another member's wellbeing. Everyone is here to find support in a way that works best for them. However, that doesn't mean you can't help other members on the Online Community if you would like to.
We see every day how much of a difference it can make when members support each other here on the Online Community. If you'd like to see some amazing examples of support, take a look at our blog on 2021 on the Online Community. How else might you be able to help other members here on the site?
Be considerate
It may be helpful to take a moment to consider where you are posting.
If you are replying in a discussion thread but you have a new question relating to your experience that is different to the topic in the discussion, you might like to create a new post. This can help both you and the person who first posted get the right support on the Online Community. You can create a new post in any group you're a member of, by clicking "+New" or "+" in the top right corner next to the group title.
If you want to share a joke, it may be best for you to post in our "Laughter is the best medicine" group. This is a dedicated space to share jokes here on the site.
Reach out to other members
None of our members need to reply to any other post on the Online Community if they don't feel able to do so. We know lots of our members benefit from the Online Community just through reading posts. It's completely ok to use the site in a way that feels most comfortable.
Sometimes, you might feel able to do so but you don't know what to say. Sometimes, just a "hello" message can go a long way to make someone feel welcome on the site. Why not try it next time you see an unanswered post?
"You've been my support, whether directly or just through me reading your posts about yourselves etc. I seriously couldn't have done it without this forum."
Community member, "Breast cancer" group
Let the Community team know
You can email us at community@macmillan.org.uk confidentially every day if you are worried about another member's wellbeing. Our team can't always read everything on the Online Community. This can mean it can be really helpful if you let us know if you see someone who may need further support.
What do you do to look after your mental health online? Let other members know your tips by commenting below.
Read more around mental wellbeing: