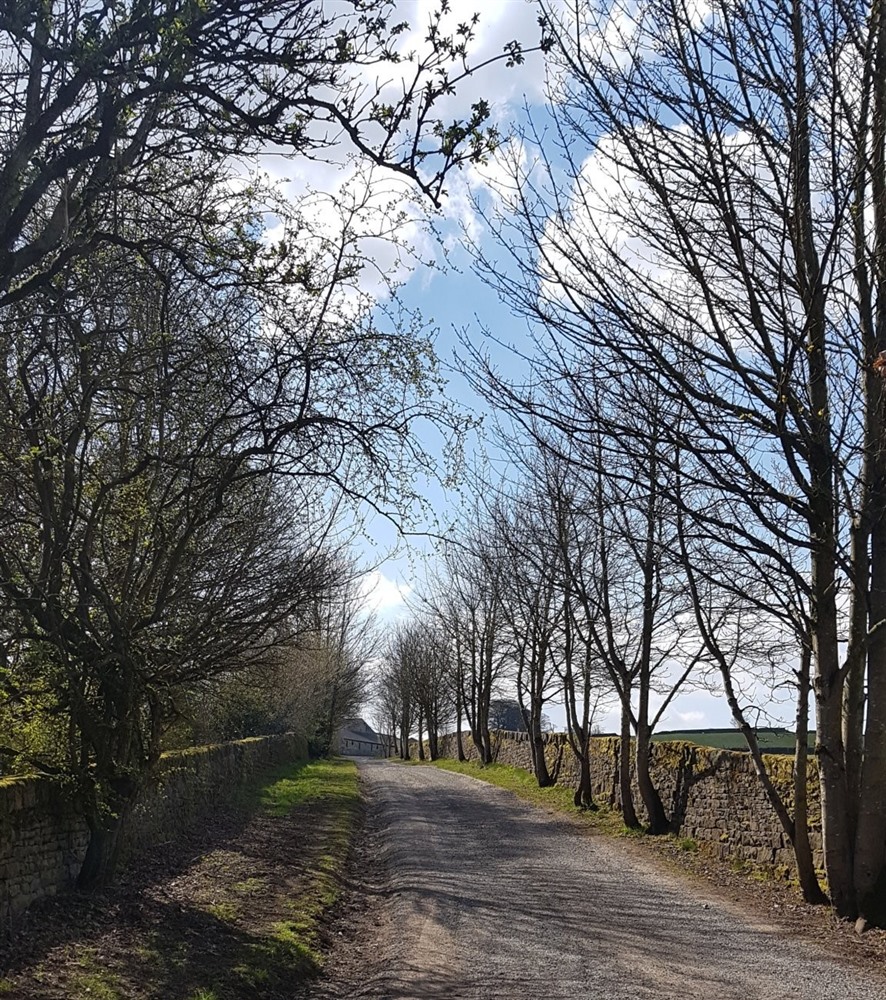 A side effect of some cancer treatments like chemotherapy, radiotherapy and targeted therapies might cause hair loss. Members often come to the Community looking for support or advice with hair and scalp issues. In this Community News Blog, we'll be highlighting conversations in the Community around hair loss and hair re-growth.
Your hair might feel like an important part of your appearance and identity. Often, when your hair looks good, you feel good. For some, losing their hair is one of the hardest parts of having treatment. For others, it is not as bad as they expected.
If you're worried about hair loss, or have questions around hair care, scalp cooling, wigs, hats, turbans and scarves the Community is here to help. You can find out what to expect from people who've been through it themselves.
These Community members recently asked questions around hair loss around the site.
"The thought of losing my hair (ex-hairdresser) scares me but I know it's what I have to do for it not to return. Still bloody scary! Sorry, I know people are going through so much worse than me." - Community member, New to the Community forum
"I was just wondering if you have started losing your hair yet as they told me I would and that there is a wig shop my hairdresser was asking when it may occur so she can come to the house when needed so I thought you or someone else might know or is everyone different I have very thick hair too." – Community member, womb cancer forum
"I start 3 cycles of EC chemotherapy the week after next and just wondered how soon others on this chemo lost their hair, this is to be followed by 3 cycles of Docetaxel with antibody therapy"– Community member, breast cancer forum
Members with experience of hair loss through cancer treatments were on hand to share their own experience and offer reassurance.
"I started to lose my hair exactly 14 days after the first treatment. I was prepared for it but confess it was a big shock. Especially when I washed my hair in the sink which has one of those drainer thingies. When I scooped it out the sink I really blubbed. I'd already had my hair, which was shoulder length and thick, cut short but, thinking about I should've asked my hairdresser who comes to my house, to shave it off completely" – Community member, womb cancer forum
"Hi, just had my 2nd 3 weekly EC I have been cold capping with treatment and I have just started shedding hair about 20 hours everyone I brush. Had my hair cut shorter into a bob before I began chemo. Hoping not to totally lose all my hair but have a wig ready for functions if I do. My local hospital gave me a voucher £100 towards it. I start 12 weekly paclitaxel next and that says you will lose all your hair so only time will tell. Good luck but good to know it grows back quickly" - Community member, breast cancer forum
Lots of members report cutting their hair short, or even shaving their heads, before it starts falling out itself.
"Yesterday I shaved off the last remaining hair on my hair... and to be honest I felt empowered as I controlled it and just didn't wait for the final strands to go." - Community member, diffuse large B-cell lymphoma forum
"My mum…got my brother to shave hers off as soon as she realised it was falling out I too read so many people often look back wondering why they ever worried about their hair loss? It seems to be a very common panic/worry to most when they are 1st told and yet they soon say it becomes the least thing they even think about after a short time" - Community member, breast cancer forum
"I'm also planning to shave mine off as I can't face watching it fall out in clumps, I'm just worried how my colleagues at work who don't know what I'm going through will react when I return with a shaved head" - Community member, breast cancer forum
This member reported feeling uncomfortable with their hair loss, but describes using a very positive way of thinking to get through it.
"I noticed my hair coming out at 20 days after my first RCHOP. So I got out the clippers and razor and became a slappy head. I NEVER got used to being bald, despite mates saying it suited me. That said I know as a man, it's no big deal...really. but for a woman it's a very different story…I would always look for the positive….I'd say WOW! The chemo is working ALREADY!! How powerful is that! AND ITS ONLY temporary. So I got no hair!! I can choose a wig and have the style colour I always wanted!" - Community member, diffuse large B-cell lymphoma forum
In addition to losing hair from your head, some people may experience loss of other facial, body and pubic hair as a side-effect of treatment. Facial hair can include beards and moustaches in addition to eyebrows and eyelashes. It might be hard for people to accept the loss of facial hair for cultural or religious reasons. Some people might find the change to their eyelashes and eyebrows to be distressing and it can also be really uncomfortable to go through loss and re-growth.
"I had an awful blip this morning. I completely lost in and cried uncontrollably. I did something stupid and googled and saw that I would lose my eyebrows and eyelashes!! I was horrified. I had accepted losing my hair but that made me bawl." - Community member, diffuse large B-cell lymphoma forum
"I finished chemo on 9th November but my eyes are still driving me crazy!! They run, they itch, the skin around them is sore, they even feel (although don't look) bruised. My eyelashes are coming back curly and some are super thick and they're very sporadic."- Community member, breast cancer forum.
Sometimes members are concerned because their hair has started unexpectedly growing back before the end of treatment.
"Hi my boyfriend is experiencing beard growth after his 5th RCHOP he still has another treatment next week finishing his 6th round. Has anyone experienced this? Should we be concerned?" - Community member, diffuse large B-cell lymphoma forum
Again, members were on hand to share their experience and offer support.
"My beard etc started to come back after cycle four" - Community member, diffuse large B-cell lymphoma forum
"My hair and eyebrows started growing back around the 5th cycle too. I felt well (relatively), completed my RCHOP had m PET scan all good now in metabolic remission - feeling stronger every day - hoping for the same outcome for your boyfriend...PS - why have I never considered beard growth.... the weirdest thing for me was no nose or ear hair..." - Community member, diffuse large B-cell lymphoma forum
As this member suggested, cancer treatment can even cause loss of nasal hair. This might not sound like such a bad thing, but can cause uncomfortable issues.
"I have had 3 sessions of Doxetaxel and herceptin and evey time I get a really bad burning sensation in my sinuses and constant blood up my nose… my nurse did say it doesn't help that all my nose hair would have fallen out so have no protection up there." - Community member, breast cancer forum
All over the Community, members are sharing their ways of coping with hair loss.
"My way of coping is to try and physically look like I used to - wig on, make up on, eyebrows on!" - Community member, diffuse large B-cell lymphoma forum
"Buying wigs, hats etc was something I had control over when I had no control over anything else that was happening." - Community member, diffuse large B-cell lymphoma forum
"...like most people here, I have a wig and don't wear it. Best thing I bought was a fringe / bangs on a head band that I wear with beanies/ scarf/ turban" - Community member, breast cancer forum
Thank you so much to all who've shared your experience. We hope it's been a comfort in itself to be able to help so many others through diagnosis, treatment and beyond.
You can also find expert information and support around hair loss on Macmillan's website here. There's lots of information and links to further support including some details about the Boots Macmillan Beauty Advisors here. They can provide make-up and skincare advice to help you manage the visible side effects of cancer treatment, including hair loss.
You can also speak to our Support Line teams 7 days a week, 8am-8pm on freephone 0808 808 00 00, email or live webchat.
If you have questions about hair loss or have your own experience to share, please do comment below or post in your forums to share with other members.