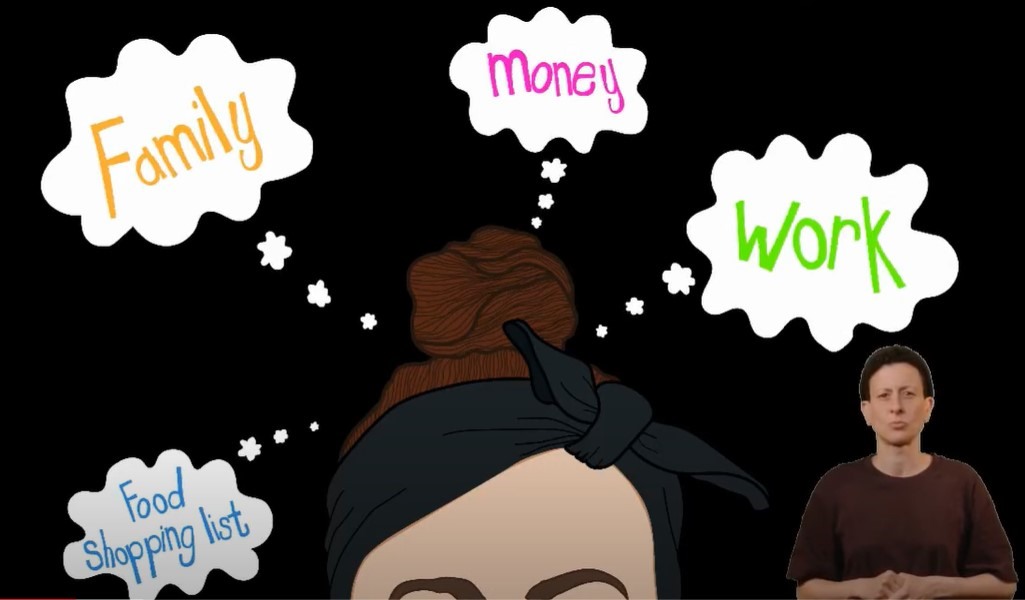 Do you feel like your cancer experience changed you?
Here in the Online Community, we're featuring a new series working with Macmillan's Digital Storytelling Project, where people affected by cancer have created their own videos to talk about their experiences. For June's Story of the Month, we're featuring Eleni.
Eleni has created a video to share their experience of receiving a cancer diagnosis as a deaf person. Their video is called 'Will I still be the same?"
Eleni wrote the following to describe what their video is about, in their own words:
"The challenges of facing cancer through Covid as a deaf person. How I struggled to keep my identity during isolation and cancer treatment, and the realisation of how my own strength and connections with family, friends and the Deaf Cancer Support Group, help me continue. I am still me."
You can watch Eleni's video below. Eleni's video has subtitles/closed captions, alongside a British Sign Language (BSL) interpreter. Watch their story by clicking on the video below:
Eleni shared their story through the Digital Storytelling project at Macmillan. Macmillan's Digital Storytelling workshops support people affected by cancer to tell their stories in their own words. Many Digital Storytellers have found support and comfort from attending these workshops and sharing their story as a video. If you'd like to get involved, you can find out more about it on Macmillan's webpage about the Digital Storytelling project.
If you are D/deaf, you can find out more about the Deaf Cancer Support Group which Eleni found helpful on Self Help UK's website.
We also have more information on how you can find more support from Macmillan in our blog on Deaf Awareness Week 2021. This includes access to video information in BSL, and how you can talk to our specialists on the Support Line over textphone or webchat.
Here in the Online Community, this is a safe place to share your story and talk to other people over online posts and messages. Connecting with others and talking about experiences helps lots of our members feel less alone. Why not let someone in one of the Online Community groups know that you understand how they feel, or reach out to talk about how you've been doing?
We'd like to say a big thank you to Eleni for sharing their story with us and the Online Community. How did Eleni's story make you feel? Could you relate to their experiences? Let them know in the comments below.
Read more blogs like this: