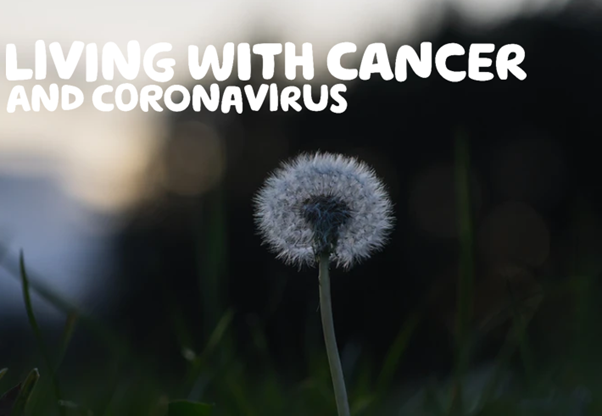 During the Coronavirus pandemic many people turned to the Online Community for support. Although the Online Community has always provided a space to access peer support, it really did mean so much to our members as they were still able to access support when most face to face services had closed.
"Being able to access these forums has meant so much especially during the pandemic."
-Winkers60,
"Thank you for sharing your experiences Gemmary, they are so insightful and a real benefit to anyone going through similar. I love your perseverance in navigating and overcoming the challenges, keep going Gemmary, keep climbing upwards!"
-Ourgirlinthenorth
Members turn to one another to offer support by sharing their experiences in our Community groups. This is what Mary did at the start of March 2020 in the Life after cancer forum. Mary, also known as 'Gemmary' on the Community was diagnosed with rectal cancer in 2019. The 'cancer and coronavirus discussion' was created to share her experience of living with cancer and coronavirus during the pandemic.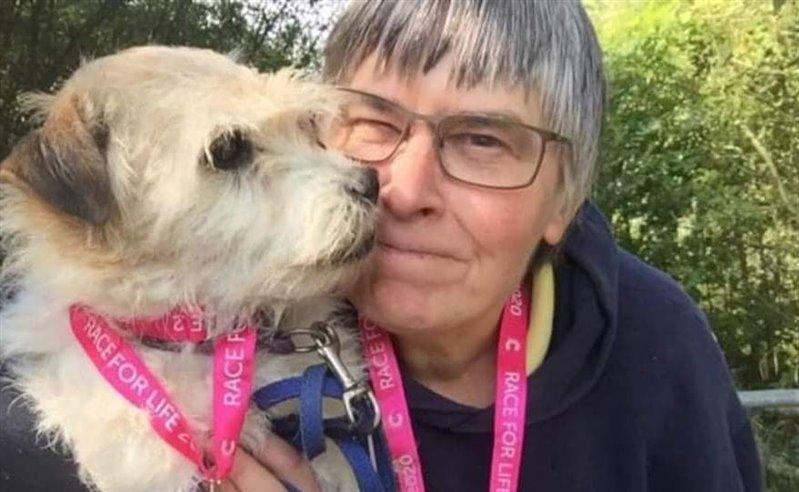 Mary, with a furry friend.
In today's blog we will be highlighting parts of Mary's journey in the hope it can provide some support to you. If you want to read the full discussion, please click on the link at the bottom of the page.
March 2020

I have learnt today that it's highly likely that I have got/had a mild form of Covid19. I started with a cold at the beginning of the month. I then told the school I work in that I was going home on the 16th as I just didn't want to be around crowds. I have not been out since.
A boy at school had Covid19 on the Friday. That weekend I was short of breath, tight chest, green catarrh and sometimes had diarrhoea. I chose to ring the GP rather than 111 and was put on antibiotics.
"Roll forward a few days and breathing improved but still not good. My cold has now gone. The antibiotics finished and within a couple of days the breathlessness and sore chest is back. Cough if my throat is dry, this has happened all through, so still drinking like a fish."
June 2020
"The fatigue has returned, and my brain doesn't always want to work. Sounds like chemo symptoms but I think it is probably 'covid-tail' as this is about the 11 to 14-week mark."
Stamina has stalled, and if I try and increase exercise, I just get shattered. I am back a few months of recovery both physically and mentally. Again, getting problems concentrating and need things to do on autopilot. Chemo patients will recognise some of these symptoms too.
July 2020
I had a barrage of blood tests to check things. All is clear, though I had hoped something was wrong so I could get fixed.
"I have been feeling somewhat rough, and somewhat fed up. I am getting some deja vu, as I'm now getting a repeat of the chemo side effects. I can only assume that they are my weak points and have been picked on with this Covid-19 tail, I doubt that it is coincidence though it could be."
If I dare to think about how much I've been through, it's quite remarkable I suppose. I guess I'm allowed my down days. I need to have more patience with myself, but I wish others could understand.
October 2020
It's very weird actually going out after so long! The main problem is the shortness of breath still.
"It also affects my voice, but at least the doctors can hear that on the phone."
I had an appointment to check for blood clots on the lungs at the hospital. They are happy there are no clots, but at some point, I will get a 72hr ECG trace. In the meantime, my GP has referred me to the respiratory team. There is now general agreement that I have "long-covid".
From a cancer point of view, the last few months have seen a deja-vu in that the chemo after effects suffered last year have reappeared.
"In the absence of any real information, my guess is that the coronavirus has attacked my weak points such as the chemo affects, but at the moment, no one knows."
I also managed the Race for Life round a local wood, 5km in a pathetic 1hr40. But I did it!!! Matched the sponsorship money to give to Macmillan.
November 2020
"I got another government letter so grounded again. Counted up and with this, shielding and isolating for daughters 2 operations, I have been able to go out for 5 weeks since the beginning of March! This last lockdown was starting to tell on me, now I know why."
Waves of fatigue still arrive. It's interesting to note that when this happens my oxygen levels have dipped to low 90's. If I talk then my voice still gets affected so levels are still not right, but slow improvement.
So, am I cured of covid? Much as I would like to say yes, this beast always seems to have a sting in its tail, so I will reserve judgment. I am however pleased with how far I've come, generally by myself. Medics are starting to accept this is now long covid, including my GP, but they don't yet know how this virus affects people long term.
I am even daring to think about looking forward and wondering if I dare think about 2021. Having cheated on death the last 2 years running I am hopeful that I can have a year off, and start living again, rather than existing.
"It's looking like there is life after Covid. The journey has been very reminiscent of the cancer journey, except that you are totally on your own, as no one else has been there, and nothing is known."
Want to read more of Mary's journey? Click here to go to the full discussion thread in the Life after cancer forum. Why not give Mary your support by commenting or sharing an emoticon in the comment box below?