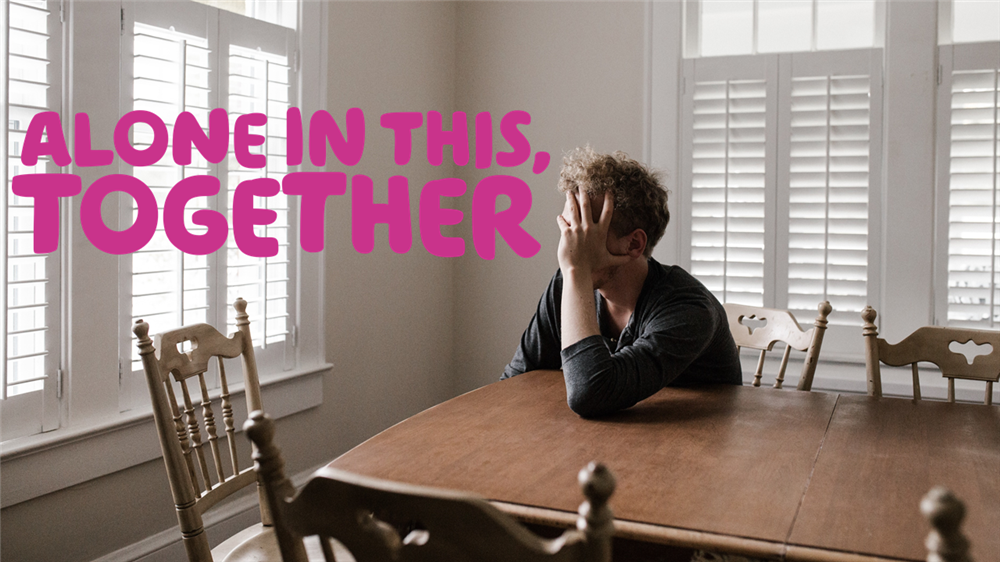 Receiving a cancer diagnosis can be an isolating experience.
"Im just feeling so lonely because I cant talk to my loved ones about my fears because I know how much it will make them be afraid!"
julielovesGoats, New to the Community group.

This can be even more true for those who receive a rarer cancer diagnosis, like some blood disorders. In today's Community News Blog we're hoping to create a space where those diagnosed with a rarer cancer can come together and share their experience. We will also share some resources and direction for those affected by blood disorders, to honour blood cancer awareness month this September.

Feeling isolated is something that most people have experienced in the last year in one way or another. The Online Community is here to remind you that you are not alone, whatever you are facing. We know that no matter how many people you have around you, it can still feel like no one understands though.

"I don't blame him but it's left me feeling quite lonely"
- JulesJJ, Diffuse large B-cell lymphoma forum.


It's important to remember that there are people out there who do understand. Whilst others might not share the same diagnosis, the experience of feeling alone or isolated is something that others can relate to.

"It is lonely at times, and you will think that no-one else in the world understands, but many do."
- Ronnie95, Cancer Blogs

If you are feeling lonely or isolated, why not start a conversation here? It's important to speak up and you might find others who are going through something similar.


Mike's Story

We wanted to take some time to highlight Mike's story too. For those of you familiar with the Online Community, you've probably seen him around.

Our wonderful volunteer Mike has been sharing his journey in facing a rare blood cancer and taking the time to support others on the Community for over 4 years now. Actually Mike has been living with cancer since 1999.

"A blood cancer journey is a war of both Body and Mind - Leave the Body to your Medics and You deal with the battle in the Mind"
- Thehighlander's profile.

Mike was told that he would never see long term remission after his original diagnosis of CTCL, a rare type of non-hodgkin lymphoma in 1999. In September 2016, this was proven to be false, Mike was officially in remission.

"We always said that 'My illness DID NOT define us - our Strength, Courage and Faith did"
- Thehighlander's profile.

5 years on, Mike continues to make the most of his life whilst in remission.

Since having the pleasure of working with Mike I can tell you that despite his incredible story, to me the most memorable thing about him is his positive outlook and the impact it has on others.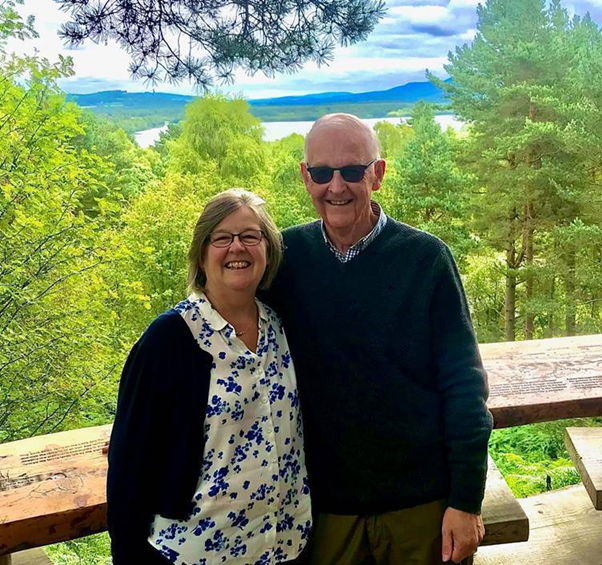 Mike and his wife Fiona, enjoying the outdoors.

The challenges faced by those with a reduced immune system have been vast in the last few years. If you're impacted by isolation, or a rarer cancer diagnosis, the Online Community is here for you to find support.

Understanding a Diagnosis

With the variety of diagnoses that fall under blood cancer it can be harder to connect to others who are on the same treatment path. As with most medical things, the language can be difficult to understand too. Talk of platelets, white blood cells, lymph nodes and bone marrow, but what does it mean exactly?

We, at Macmillan, have an information page to help you understand a blood cancer diagnosis.

We also appreciate that concerns around living with a compromised immune system have been amplified in the last few years. Why not speak to one of our Cancer Information Nurse Specialists about it?

They can talk to you about this, as well as help you to understand a cancer diagnosis.

They are available by phone on the Macmillan Support Line, 7 days a week from 8am till 8pm on freephone 0808 808 00 00. They are also available on webchat during those same hours and by email anytime.

You can find specific groups from some blood disorders on the Online Community, those are listed below.

Acute lymphoblastic leukaemia forum

Acute myeloid leukaemia forum
Chronic myeloid leukaemia forum

Hodgkin lymphoma

Non-Hodgkin lymphoma

Myeloma forum

Hopefully this Community News Blog can act as a starting point for those with a rarer cancer diagnosis. Whilst others might not share the exact same diagnosis as you, the Online Community is a place where you can find others who share your feelings.

As always comments are welcome below, why not leave a comment and start a conversation?

If you wanted to reach out to the Community Team in a more private way, we are available at community@macmillan.org.uk anytime.