It's National Share a Story Month! In this blog, Content Developer Hilary talks about the value of sharing stories about cancer.
I'm a sucker for a story. Call it being a bit of a gossip, if you will. But I enjoy nothing more than a good yarn. A TV show, book, movie, podcast, song or a conversation with a friend – even a snippet of chat overheard on the train. The format really doesn't matter. I just love hearing it told.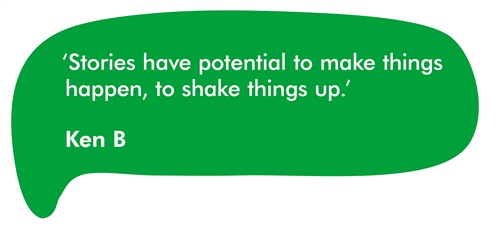 I guess I love stories because they can be compelling and powerful. They help us understand ourselves, others and the world we live in. They are a way to connect with other people. They start conversations. Sometimes they spark big changes.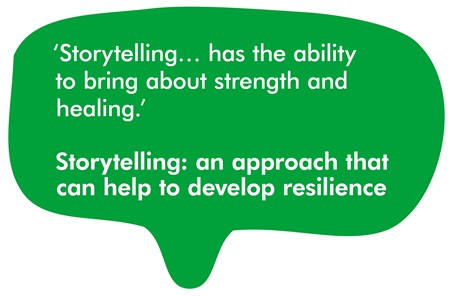 Telling a personal story can be powerful for the storyteller too. When we tell someone our experiences it helps us reflect and makes sense of what we've been through. When someone listens or responds to the story, we both become part of something bigger.
Storytelling is often part of how we cope with life. Perhaps we don't always call it that but it always helps to talk and listen. It can be a way to find and build a community or support networks.
If you're going through cancer, there are lots of ways to share your story.
Some cancer support groups are specifically about telling your story through writing or art. For example, Maggie's Centres often run groups like this for people affected by cancer. Or perhaps you might want to start your own blog here on the Online Community.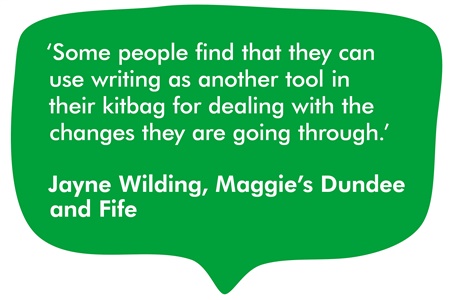 Talking is another way to share your story. You might do this naturally with a friend. Or at a support group or with a professional therapist. You can also talk to us by phone or online via a web chat. There are lots of options – try to find one that works for you.
Listening to other people's stories about cancer
If you're like me and you prefer to be the listener (or reader), you might want to explore our publications directory. This includes details of books written by or for people affected by cancer. Each one is reviewed by volunteers who have experience of cancer.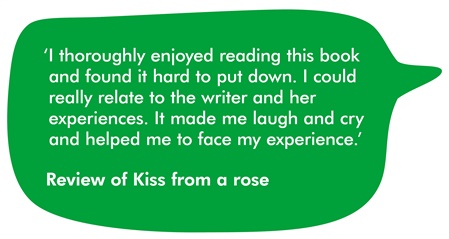 You can read the full review here.
If you'd like to join our volunteers and review books or other types of publications for Macmillan, you can find more information here.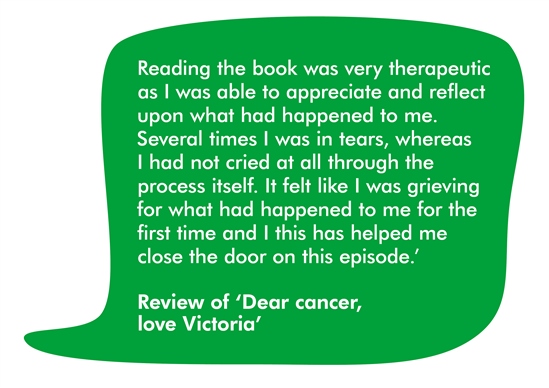 You can read the full review here.
________________________________________________________________________________
To see what else Macmillan's cancer information team has been blogging about, please visit our blog home page! You can subscribe to receive our blogs by email or RSS too.
We're with you every step of the way
The Macmillan team is here to help. Our cancer support specialists can answer your questions, offer support, or simply listen if you need a chat. Call us free on 0808 808 00 00.
Comments? Feel free to add them below (you need to be logged in).
Keep in touch Follow Macmillan's cancer information team on Twitter @mac_cancerinfo