A diagnosis of cancer can often make you reassess your priorities in life. For example, you may have always wanted to travel the world. Why not now? A holiday can often give you the time and space to come to terms with a cancer diagnosis. A much-needed vacation can help you recuperate from any cancer treatment. You might even decide to go on holiday to mark the end of a course of treatment.
Whatever your reason for travelling abroad after a cancer diagnosis, it's important to consider getting travel insurance. It can cover your luggage and personal belongings, cancellation, and curtailment. Moreover, it can protect against hefty medical expenses should you need treatment abroad or if you need to be flown home.
But finding the right travel insurance can be challenging if you have been diagnosed with cancer or have recently recovered. Learn more about the ins and outs of obtaining travel insurance with our brief guide.
How do I get travel insurance?
First, it is important to check with your doctor or another healthcare professional that you are fit to travel. Even if you are fit to travel, this does not guarantee that you can get insurance to cover cancer.
This is because insurance companies think you're more likely to make a claim than someone with no pre-existing medical condition.
There are usually two options available to you:
Some mainstream insurers will agree to insure your trip but will not cover any cancer-related claims.
Some specialist firms insure people with pre-existing medical conditions, including cancer. However, because of the increased risk of a claim, be prepared to pay a higher premium.
You will also be asked about your cancer diagnosis, the stage and severity of your illness, and the prognosis. The insurer will usually request a letter from your doctor confirming that you are fit to travel. The premiums differ depending on the extent of the cancer, and length of time after finishing treatment, and how long you have been cancer free.
"Great news about Insurancewith," said Susie Q in our recommended travel insurance group. "I have recently been recommended this company as it was started by a woman with breast cancer. I feel so much more positive about booking a holiday abroad."
Do travel insurance costs vary depending on where I travel?
Whether you have had cancer or not, travel insurance costs vary depending on where you want to go.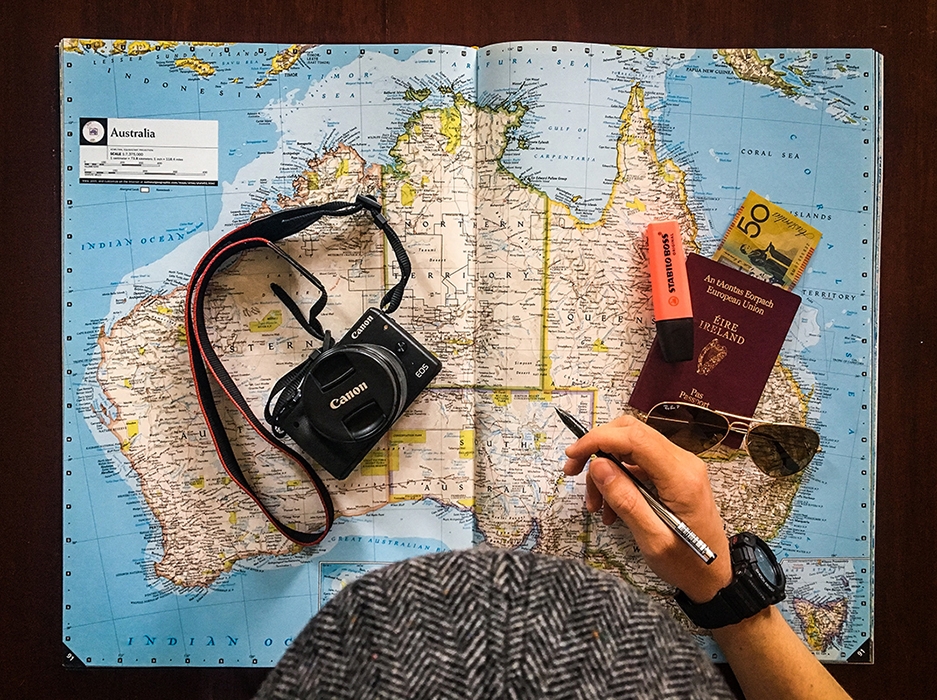 If you are heading to the United States, your travel insurance might be much more expensive than if you're visiting Australia, for example. This is because of the high cost of medical bills in the US. In addition, you may not get travel insurance for the US if your cancer is incurable. Choosing the travel insurance policy that will give you the best comprehensive coverage may be preferable in some situations. It may be helpful to talk to your doctor about what's important to consider in your situation.
What if I am travelling to a country within the European Union?
It can sometimes be easier to get travel insurance if you travel within the European Union. If you become ill in some EU countries, you can use a Global Health Insurance Card (GHIC) to get emergency healthcare. The treatment may be free, or you may have to pay.
It may help to know that the UK has mutual agreements with some countries that are not in the European Economic Area (EEA). So they may provide medical care at a lower cost or, in some cases, free.
I have a Global Health Insurance Card (GHIC). Do I still need travel insurance?
It's important to remember that GHIC is not a substitute for travel insurance.
In contrast to travel insurance for people living with cancer, a GHIC won't pay for medical costs if you have to fly home for any treatment. So, it is important to have both a GHIC and travel insurance that makes sure you can get the emergency health treatment you need abroad.
What if I have recovered from cancer?
If you have recovered from cancer, finding the right policy can still be difficult, and you may need specialised coverage.
The policies can vary. For example, some might insure you if you've been cancer free after a few months, while others might not offer cover for several years. The price of the insurance does tend to reduce the longer you are cancer free.
Always be open and honest about your health and medical history. If you don't disclose any relevant details, your insurer can refuse to pay a claim.
How do I find a travel insurance policy?
Popular comparison websites can make life easier by comparing prices and policies from a range of leading insurers.
Remember to check a policy carefully. Make sure it covers things like getting home if you become unwell while abroad. Also, check the cost of any excess charges.
If you are thinking about going on holiday, you may find Macmillan's information on travelling abroad can help you to get the most from your trip.
Please share with us your experiences of obtaining travel insurance, whether good or bad. You can also visit the travel insurance forum to start a new discussion and find out where others have received the best travel insurance in the past.
For example, Mmum recently found affordable cover for a trip to Europe:
"I had a reasonable quote for Europe £330 from www [dot] insureancewith [dot] com, as have many others on here. If your cancer is pretty standard, under control, and you're not waiting any appointments for subsequent investigations, (normal treatment, check-ins, and scans excepted) these guys are the ones to talk to and you can do it all online."
You can also see our website for more details on Cancer and buying travel insurance.