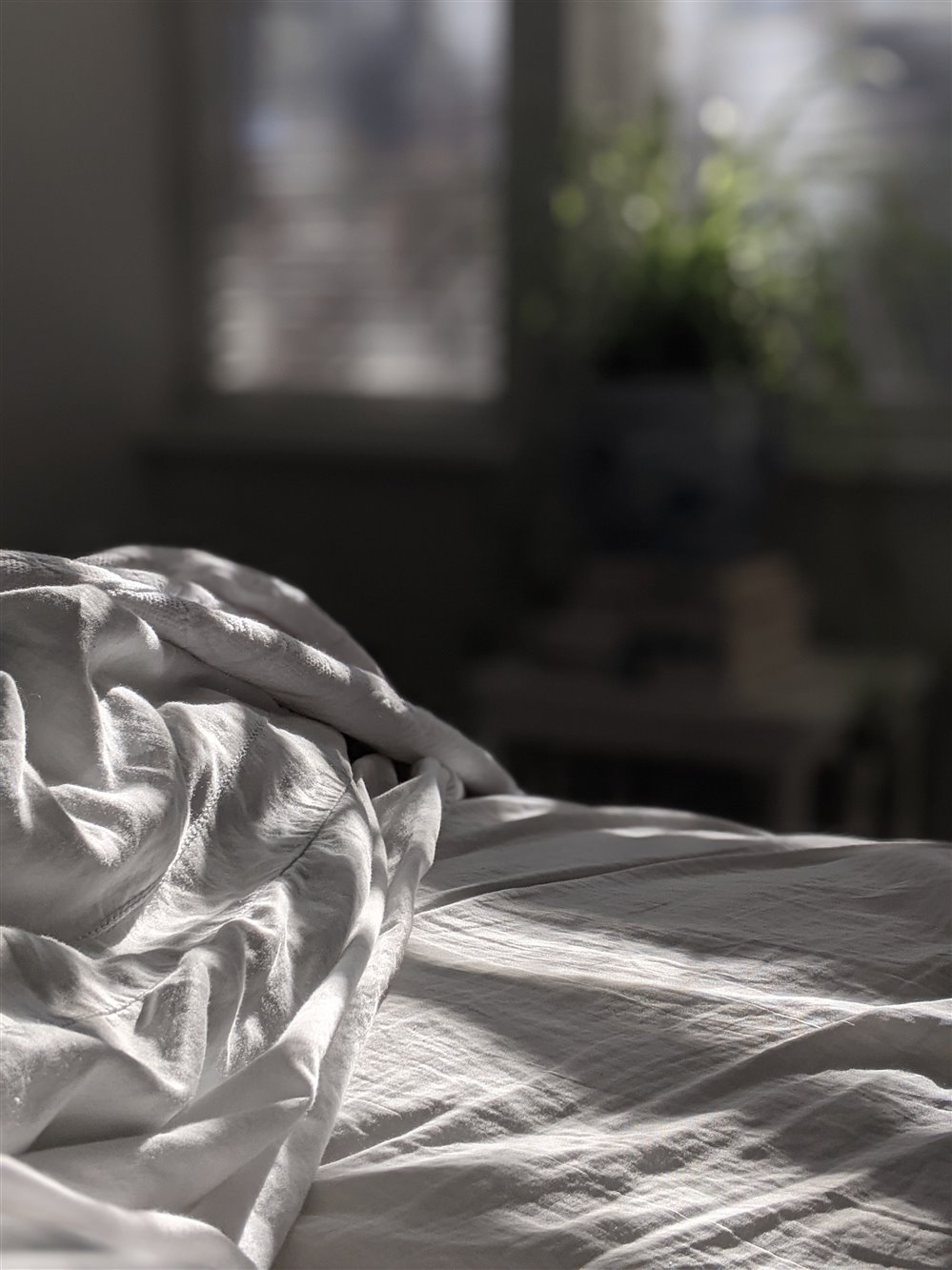 In our recent Community News Blog 'Awake and can't sleep? Some help with getting through the night' we addressed the issue of difficulty sleeping. We shared conversations from members around the Community around sleeplessness and getting support through the night. If this might be helpful to you, you can catch up with Eliza's blog here.
You don't need to be experiencing difficulty sleeping to feel tired when you have cancer. Cancer itself and cancer treatment can both cause extreme tiredness, also known as 'fatigue'. We know that many of you come to the Community looking for support with managing your energy levels and improving your quality of life. In this Community News Blog, we'll be sharing some conversations, tips and support about fatigue shared around the site.
Fatigue means feeling very tired or exhausted all or most of the time. The tiredness is not helped by rest and can affect you physically and emotionally. According to Macmillan's cancer information, fatigue is the most commonly reported problem for cancer patients. It may be caused by treatment or be directly related to the cancer. Other related problems such as depression, anxiety or pain may also affect feelings of fatigue.
If you're struggling with fatigue, it may be helpful to find out what to expect and how others cope. Reading that others are also experiencing fatigue may also help you feel much less alone.
So let's find out how members have been supporting each other through extreme tiredness and fatigue.
'…when do you start feeling less tired? ...I am coming up to 4 weeks post treatment now and just wanting some tips from everyone.'
-Lizzie.123, head and neck cancer forum
Community member, 'Lizzie.123' came to the 'head and neck cancer forum' recently to update everyone on their recovery after treatment. Members of the head and neck cancer forum were on hand to share their experience.
'Tiredness is radiation fatigue it comes waves. Mine was a good year and it's only recently I've given up my 20 min naps.'
-RadioactiveRaz, head and neck cancer forum
'I found tiredness was eased with gentle exercise. I was back running at a year but brisk walking till then. Radiation fatigue can persist for some time. Sometimes fatigue just comes from nowhere and poleaxes you and for me that stopped at about a year.'
-Beesuit, head and neck cancer forum
In the breast cancer forum, Community member 'Winnersh Kate' came to ask a similar question around managing fatigue.
'I am EXHAUSTED. My consultant says it is the Tamoxifen + radiotherapy and it can take some people 6 months to get over the fatigue. Is anyone else having this problem? The night sweats are a killer too. I am working full time and long hours and am struggling with needing a sleep at lunch time.'
Winnersh Kate, breast cancer forum
Members in the group shared their experiences and sympathised over the unpleasant side effects that treatment can bring.
'...yeah I can deal with most things but the brain fog and fatigue is harder to deal with mentally because you can't just take a painkiller or go for a nap and it's away.'
- BonnieC, breast cancer forum
Later in the conversation, Community member 'Exraygirl' shared their success story with managing their own side effects and symptoms.
'I've been having acupuncture for the night sweats and fatigue and was referred by my oncologist. It's made a huge difference to me as my night sweats have disappeared and my fatigue is much better. I finished radiotherapy 7 weeks ago. I had 6 acupuncture appointments and on the last one I was taught to put the needles in myself as maintenance. They will see me again in a month. It's worth asking if it's available to you.'
- Exraygirl, breast cancer forum
In the bladder cancer forum, Community member 'KimDav' came looking for advice to help their husband with ups and downs following cancer treatment .
'Yesterday I honestly thought he had turned a corner however today?? Not so good, extreme exhaustion...'
Community members were keen to share their advice and mentioned the need to exercise lots of patience when recovering.
'Very early days yet to talk about turning a corner. There will be ups & downs along the way. It's also easy to overdo things & pay the price afterwards. Good to try doing a little more each day, but stop before getting too tired - schedule lots of rest in between any activity...Energy will gradually pick up, but for full recovery, one month for every hour in surgery is a good guide. Took me about 8 months before back to all usual activities without end of the day fatigue. You need plenty of patience!'
Teasswill, bladder cancer forum
In the anal cancer forum, 'Nikki65' also shared how they coped with fatigue as a side-effect of cancer treatment.
'I suppose the biggest side effect of the treatment for me was fatigue, I'm used to being on the go quite a bit & I just couldn't do what I was used to doing, I took sick leave from work so that when I needed to rest I could & I took a lot of nana naps towards the end of my treatment.'
In a recent thread on the Community, member Anna12345 mentions starting a fatigue management routine.
'...Friday to Sunday I was pretty rough but I've started a fatigue management routine on the really bad days and that seems to work.'
- Anna12345, breast cancer forum
It's great to hear that your fatigue management routine is working, 'Anna12345'. We'll now share how others can find further support for their fatigue.
If you're struggling and feeling rough like 'Anna12345', it's important you find the right support. Reading from the Macmillan booklet 'Coping with fatigue (tiredness)' how fatigue is managed depends on what is causing it. It's important to talk about fatigue with your healthcare team. There may be ways to improve it.
Here are some questions from the booklet you may like to ask your doctor.
• What could be causing my fatigue?
• Are there any treatments that may help?
• What can I do to help reduce my fatigue?
• Could my medicines be affecting my energy level?
• What help is available?
There is lots more information and support available in the 'Coping with fatigue (tiredness)' Macmillan booklet. You can download it or find how to order a paper copy by clicking here. You may also wish to keep a fatigue diary which you can find at the back of the booklet. It can be really helpful to have something to take with you so you can explain how fatigue has been affecting you.
You can find lots more information from Macmillan about fatigue on our online information and support pages here. If talking everything through on the phone feels a little easier for you right now, our Support Line teams are available 7 days a week, 8am-8pm on freephone 0808 808 00 00 or live webchat.
In addition to seeking professional help, you might find it helps to talk to others in the Community about how you or your loved one is feeling. If fatigue is affecting you, or if you have some tips to share around how you've managed fatigue, why not start a forum thread in your groups now?
You can also comment below if you've found this blog helpful, or if you need help using the Community and finding further support.