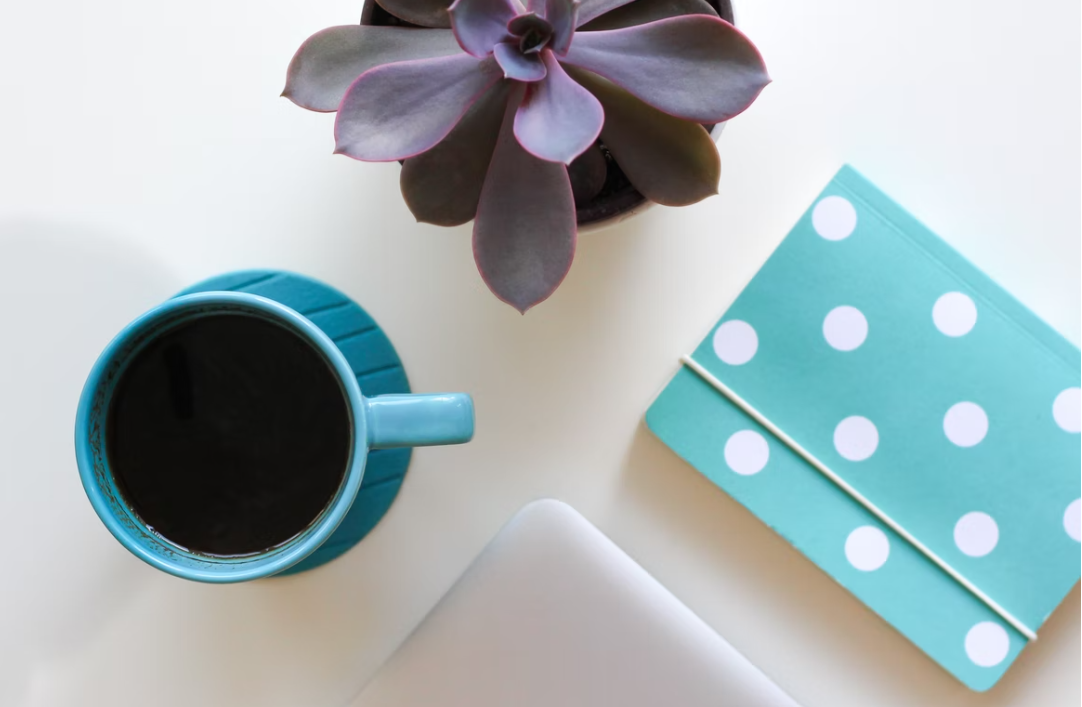 You might have lots of questions when you or a loved one are diagnosed with cancer. Work might be the first thing you think about, or you might not have thought about it at all. The Work Support Service can help you to navigate managing work and cancer in a way that feels right for you. Stacey, one of our Work Support advisers, is here to tell you how they can help and answer some key questions. In this blog, Stacey is talking about 5 most common myths about how the Work Support Service can help.
Myth 1: Work is definitely not an important part of my life.
When people are affected by cancer, work can sometimes be the last thing on anyone's mind. Often, we don't realise how important work can be to our lives. Firstly, it can make a big financial difference to supporting ourselves and our families. Secondly, work often becomes that routine and integral part of our lives that can kick start our day. That's why people who have gone through cancer treatment can sometimes look forward to getting back to work, because it can be part of that normality and daily routine and even sense of identity that we can miss. It may be that a deterioration in your health means that your old job just isn't right for you anymore - but you still want to work. You may need to look at other options for you in the workplace or you may even need to consider a completely new direction elsewhere. Whatever your thoughts about work, our team is here to help you think through your options and plan for the future – whatever direction you plan to take.
"Whatever your thoughts about work, our team is here to help you think through your options and plan for the future – whatever direction you plan to take."
Myth 2: I'm not a cancer patient. You can't support me.
If you are a cancer patient, yes, we are here to help if you have an issue at work. Problems in the workplace can often seem even more challenging when you're affected by cancer. But you may not be an employee, you might be self -employed, or unemployed and seeking work and need to access our service for advice.
However, it's not always about the cancer patient. Our service offers advice to a wide range of customers. People are affected by cancer in many ways.
You may be caring for someone with cancer, and as you are concerned about their situation at work, you are contacting on their behalf. Or it may be that you yourself have an issue at work as a carer and you need to take time off from your own work and are worried about the effect that will have. Also, a carer is not always a close relative - it can sometimes be a friend or neighbour.
Alternatively, you may be an employer who wishes to support an employee who has cancer. You might wish to raise awareness amongst staff about how people can be affected by cancer .
"It's not always about the cancer patient. Our service offers advice to a wide range of customers. People are affected by cancer in many ways."
If you think that we can't support you, as you have difficulty speaking over the phone there are ways in which we can still help you. For example, English may not be your first language. We have an interpreting service that can be involved in a 3-way conversation with yourself and the adviser to discuss your work problem. Alternatively, if you have a physical impairment, you can contact us in the other ways shown on this blog.
Myth 3: I don't have a problem in work, so I don't need to get in touch. I would only like some general information. That's all I need.
If you do have a problem in work, then we can certainly help you. Examples of this might be about not getting the right pay or holidays, or that you have not been treated well at work. You may feel that you have been discriminated against because of your disability (cancer diagnosis) or even that you have been made redundant and/or dismissed. We are here to help.
But there are other situations where we can support you. For example, you are returning to work after sickness absence and have some anxiety and questions about your return. You may just want to talk through your options and access information on the choices you make about whether to stay in work or leave. You may not currently be in work; you may be looking for a job and wonder if you have any rights as a disabled person.
Myth 4: I've been dismissed - that's the best time to contact you!
If you have lost your job you can contact us as soon as possible! But perhaps you could have contacted us sooner? Timing for addressing conflicts at work are crucial.
Often, things could have been resolved (sometimes amicably) at an earlier stage. For example, if you are struggling at work and not keeping up with your targets due your cancer treatment affecting your performance – it might be a good idea to talk with your manager about any reasonable adjustment that might be made to enable you to stay in work and avoid resigning or being dismissed. A conflict at work due to harassment can sometimes be resolved by addressing this with senior managers or by raising a grievance. A misunderstanding about the way your sickness absence is being dealt with by management may seem very unfair, but what does it say in your contract?
You need to be aware of the procedures your employer might be following. All these issues are conversations you can have with our team. Hopefully, matters could be resolved without going any further. If you are at the stage of being dismissed, you can talk to us about whether the decision was fair and if not, what action you might take. If you contact us further down the line, your options for further action may be limited. It may be too late to approach an employment tribunal for unfair dismissal - most cases are considered within a 3-month timeframe.
If you have taken your case as far as an employment tribunal, you will have realised that it can be a stressful experience and that perhaps it could have been resolved at an earlier stage. Although we can offer general information about going through a hearing for a tribunal, we would not be able to get involved with the court case.
Myth 5: My questions are not just about work though and I want to talk through all my options, so I shouldn't talk to your team?
Its important to think that our team is part of a network with a number of services. For example, you may have a problem at work, and you may also require some legal advice. In some circumstances, we can refer a customer for a one- off session for legal advice with a solicitor over the phone through a charity called Law Works.
If you are considering the option of staying in work and wondering whether you would be well enough to cope with the job, we may refer you to our team of nurses to discuss your health.
Should you choose to stay in work or leave, will you have a satisfactory level of income? In this case, we may refer you to our Welfare Rights team to check that you are receiving the benefits you may be entitled to.
If you want to consider leaving work, our team can discuss handing in notice and checking the final pay. We can raise awareness of the type of in-work benefits you could lose when you finish work. Insurance schemes and Death in Service are an example of this, and we would refer to our team of Financial Guides to discuss this further. They can also talk about pensions and early or ill health retirement.
Its impossible to make the wrong choice of team when you contact our Macmillan Support Line as we aim to offer you a seamless service! We received 7,824 calls in 2021 and referred quite a number of customers to our other teams.
Macmillan are here to help. As Stacey has highlighted, it can be helpful to get in touch with our Work Support Service sooner rather than later if you have any concerns.
Was your question not on this list? Please remember that you can contact Stacey and our team of Work support advisers on Macmillan's Support Line from 8am to 6pm, Monday to Friday on 0808 808 0000. Just select option 1, then 2, then 3. You can also reach our Work support team over email or live webchat. You can also ask questions to the Work Support team in the "Ask a Work Support Adviser" section on the Online Community.
Read more on Community News: