June is Pride Month in the UK. In this blog, CID intern Charlie discusses the importance of Pride in 2019.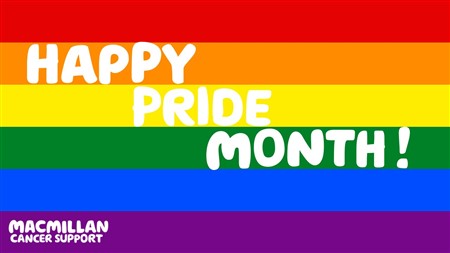 Why LGBT+ Pride is still important in 2019
June is LGBT+ Pride Month. It's a time for celebrating, parading, and a whole lot of rainbows. Of course, these things aren't limited to one specific month of the year, but we all know that even in the UK in 2019 there is still a long way to go before there is full acceptance of members of the LGBT+ community.
As a trans person, 'pride' to me means being able to be my authentic self, unapologetically, regardless of stereotypes and the prejudice of others. 'Pride' means lots of different things to lots of different LGBT+ people, which is why it's still so important. Here are three other reasons why LGBT+ Pride is still important in 2019…
Reason 1: Everyone should have a voice, and LGBT+ Pride gives our community the rightful chance to stand up on stage and grab the mic. Not only that, Pride is a place where you can meet, talk, and make friends with like-minded people in a safe environment. This is especially important because as most of us know, there are many unsafe spaces for LGBT+ people across the country, and the world. Pride is the perfect opportunity to voice your thoughts or concerns and express yourself in a way that feels comfortable to you.
Reason 2: Celebrating our differences makes us all happier, stronger and more confident people. I think that one of the big messages of LGBT+ Pride is that our uniqueness is amazing because it contributes to the ever-growing diversity of our community. It also makes a significant positive contribution to our mental health and general well-being – something that is so essential in life.
Reason 3: Finally, it's good to feel like part of a community, and even though the LGBT+ community is a community, it can be hard for it to feel that way sometimes when we're all so far apart. Online communities that channel and embody the idea of 'Pride' can also help us all connect even from a distance. For example, Macmillan's LGBT Lounge brings together members of the LGBT community that have been affected by cancer to share experiences and support each other. In the offline world, Pride events bring the community together in a physical sense as well as an emotional sense, and it makes us all feel more connected.
So, go out and celebrate your identity, march with others and let your voice be heard. Spread the love for our differences! Be true and be you.
How Macmillan is here for you
As well as hosting our LGBT Lounge, we are taking steps to make our information more inclusive. We have worked with representatives from the LGBT+ community to understand their information needs and we now use more inclusive language across our range of patient information, We have also added more LGBT+ case studies to represent a broader range of people's experiences.
For more information about Macmillan and our LGBT+ community, visit our LGBT Lounge.
___________________________________________________________________________________
To see what else Macmillan's cancer information team has been blogging about, please visit our blog home page! You can subscribe to receive our blogs by email or RSS too.
We're with you every step of the way
The Macmillan team is here to help. Our cancer support specialists can answer your questions, offer support, or simply listen if you need a chat. Call us free on 0808 808 00 00.
Comments? Feel free to add them below (you need to be logged in).
Keep in touch Follow Macmillan's cancer information team on Twitter @mac_cancerinfo