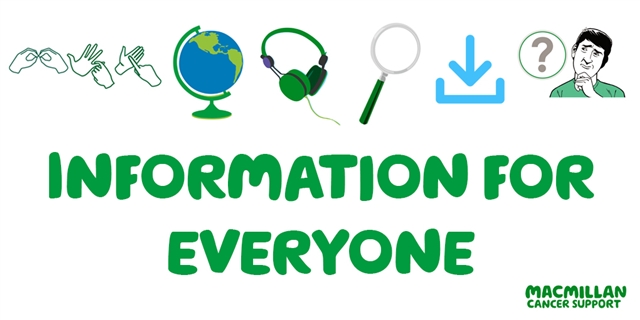 What is easy read?
Easy read uses simple words and pictures to explain information.
Who is it for?
Easy read is useful for anyone who finds it hard to read, including people:
with a learning disability
with conditions that affect their concentration, or how they mentally process information
who have English as a second language.
What is different about easy read information?
We want all our information about cancer to be accessible to as many people as possible. This means all the information on our website and in our booklets is written, designed and laid out to be easy to read.
Here are a few things that make easy read different, so it is accessible to even more people:
Information is broken down into smaller paragraphs.
Each paragraph has just one or two main points.
Each paragraph has a picture beside it, to explain each main point.
The font size is bigger – it is 14pt.
There is less background information and detail than in our other information.
Most importantly, people with a learning disability help us develop our easy read information. This helps us choose the words and pictures that will be most useful for people who find it hard to read.
For more detail on how to produce easy read information, you can read this guide from CHANGE, who work with us to produce our information.
What information do we have in easy read?
We have easy information on the main issues that affect people with cancer. These include:
what cancer is
treatments for cancer
the physical, emotional and financial impacts of cancer.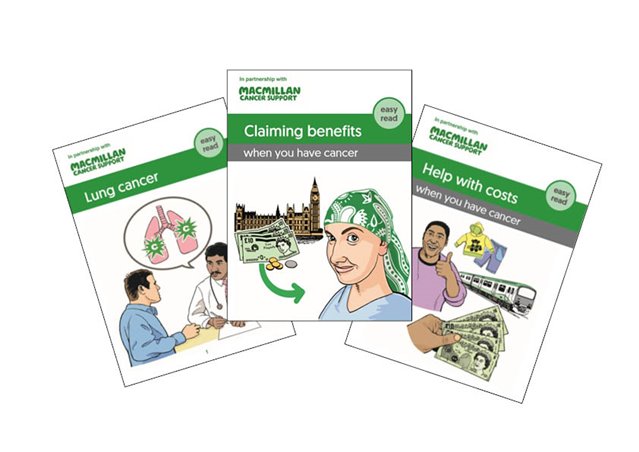 We also have information on issues that are especially relevant to people who have a learning disability. These include:
how to have a healthy lifestyle
getting ready to go into hospital
making decisions about medical treatment.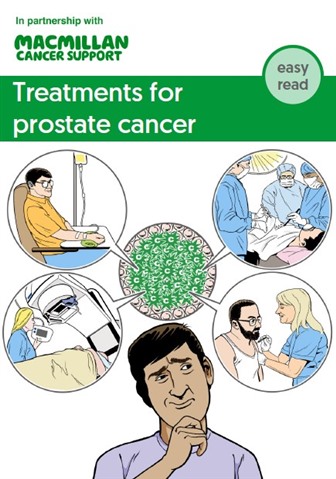 How to order our easy read information
You can order and download our easy read information from the be.macmillan website.
_________________________________________________________________________________________________________
To see what else Macmillan's cancer information team has been blogging about, please visit our blog home page! You can subscribe to receive our blogs by email or RSS too.
We're with you every step of the way
The Macmillan team is here to help. Our cancer support specialists can answer your questions, offer support, or simply listen if you need a chat. Call us free on 0808 808 00 00.
Comments? Feel free to add them below (you need to be logged in).