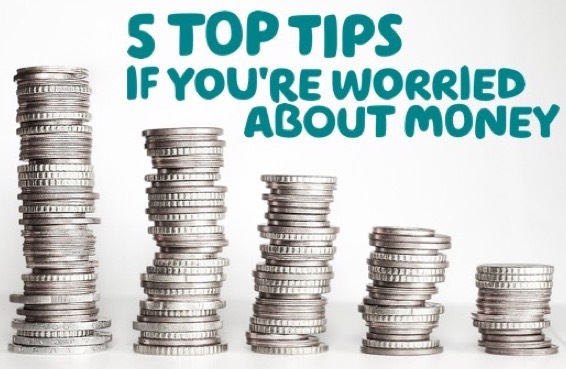 Today, the third Monday of January, is claimed to be the most depressing day of the year. If, this Blue Monday, you are living with cancer and worried about money or debt after the Christmas period, Content Developer Azmina gives some practical tips.

What is Blue Monday?
In 2005, a British travel company tried to tempt people to book a holiday. They claimed that the third Monday in January is the most depressing day of the year, due to a range of factors, including the arrival of unpaid credit card bills after the festive period.

Are you worried about money or debt?
Many of us find that our finances are more tightly squeezed after celebrating Christmas and treating loved ones to presents. Debt levels tend to be higher in the New Year.

If you are living with cancer, there are other reasons why you may have money worries as you look to the year ahead. You may earn less if you take time off work but spend more on everyday costs, such as heating or travelling to medical appointments.

If you are feeling 'blue' today, you could consider these 5 positive steps to help manage your money and any debts:

1. Reach out for support
If you are struggling with money or debt problems, remember that this situation can happen to anyone, and expert support is always on hand.You can call our Support Line on 0808 808 00 00 (7 days a week, 8am to 8pm). We can send you our free Managing your debt leaflet and refer you to our partner StepChange Debt charity for specialist debt advice.

2. Think about your income
To deal with debt, make sure that you have as much money coming in as possible. This money is called your income. Check whether you can get any extra income from your employer, government benefits, insurance payments or grants. You may be able to use savings that you have set aside or claim a private pension early because of ill health. Our Support Line can give you guidance.

3. Think about your spending
It is a good idea to divide your spending into essential items and non-essential items. Essential items may include food costs, bills and your rent or mortgage payments. Non-essential items may include holidays or restaurant meals.

Usually, it is easier to reduce non-essential spending. You may also be able to reduce spending on some essential items, if this does not affect your health. For example, it may be possible to switch to cheaper energy suppliers. You can call our Support Line for more information.

4. Create a budget
Creating a simple budget can help to show you how much money you have coming in and going out each week or month. We have an online budget calculator. You can use this to plan how to deal with your debts and set yourself realistic goals to save money.

5. Make a list of your debts
Making a list of your debts can help you decide what you need to pay first. Priority debts, such as rent or mortgage, have the most serious consequences if you do not pay them back. It is important to deal with these urgently. Non-priority debts may have less serious consequences if you do not pay them on time.

If you have any priority debts, contact the person or organisation that you owe money to as soon as possible. You can explain your money and health situation and try to agree on how much you can afford to pay and when.

Following these steps can help you to take control of your finances. There is more information in our Managing your debt leaflet.
___________________________________________________________________________________________________________
To see what else Macmillan's cancer information team has been blogging about, please visit our blog home page! You can subscribe to receive our blogs by email or RSS too.
Whatever cancer throws your way, we're right there with you.
The Macmillan team is here to help. Our cancer support specialists can answer your questions, offer support, or simply listen if you need a chat. Call us free on 0808 808 00 00.
Comments? Feel free to add them below (you need to be logged in).