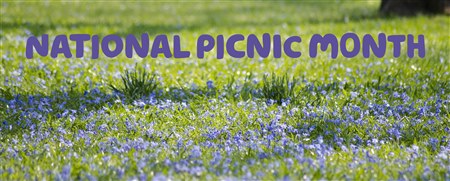 July is National Picnic Month and thankfully, we're having perfect picnic weather! In this blog, our information production and promotion officer, Gen, shares some ideas about how to plan your day out and make the most of the summer.
Picnics are a simple and fun way to get outside, enjoy the sunshine and have a bite to eat. They're a nice low-key way of spending time with friends or chilling out on your own. Or you can go all out and make it a fancy memorable get together.
Taking care in the sun
If you have cancer or are recovering from treatment, you might just want to take time out to relax and enjoy the outdoors. Protecting your skin from the sun is important for everyone. But some cancer treatments can make your skin more sensitive to damage.
Here are some tips for protecting yourself while outdoors:
Wear a wide-brimmed hat.
Use a sun cream with a high sun protection factor (at least SPF 30).
Wear clothing made of cotton or natural fibres.
Avoid the sun between 11am and 3pm.
If you have had radiotherapy, keep the affected area well covered.
Healthy eating
Summertime is a great time to take advantage of all the fresh fruit and vegetables available and aim to have a healthy, balanced diet. If you're having a picnic, you can plan to have a colourful spread of fruit and vegetables, along with starchy foods and protein.
You can get inspiration for things to make for your picnic from our booklet, Recipes for people affected by cancer.
You could make…
sandwiches with Caribbean style tuna spread
a bowl of minty summer rice salad
a fruity summer pudding
a nice cold bottle of Macmillan coco kahona.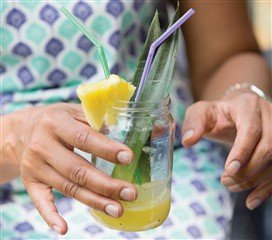 It's also important to stay hydrated, especially when it is warm outside. Our bodies need a certain amount of fluid each day to work properly, so women should try to drink roughly 8 glasses (about 1.6 litres) of fluid a day, and men should try to drink about 10 glasses (about 2 litres) a day. If it's hot or you are exercising, you will need to drink more. Water is the best for hydration.
If you want to find out more about healthy eating, we have many tips in our booklet, Healthy eating and cancer.
Physical activity
You could plan a simple picnic to break up an afternoon walk. There are many benefits of walking. It's one of the activities we talk about in our guide Move More.
Walking is an easy, low-impact way to start becoming active. It is very good for your heart and lungs, and can strengthen your muscles and bones.
Remember, you can ask for advice from your cancer specialist or GP if you have any questions about keeping fit.
__________________________________________________________________________________________________________
To see what else Macmillan's cancer information team has been blogging about, please visit our blog home page! You can subscribe to receive our blogs by email or RSS too.
We're with you every step of the way
The Macmillan team is here to help. Our cancer support specialists can answer your questions, offer support, or simply listen if you need a chat. Call us free on 0808 808 00 00.
Comments? Feel free to add them below (you need to be logged in).
Keep in touch Follow Macmillan's cancer information team on Twitter @mac_cancerinfo