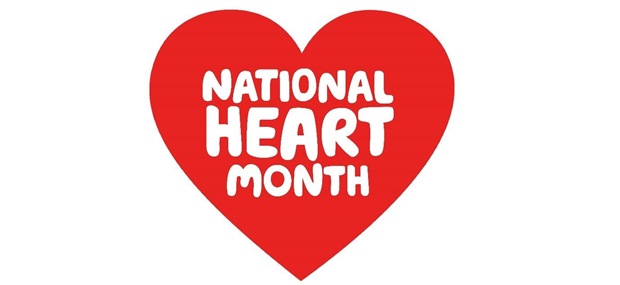 February is National Heart Month and this blog, written by our editorial assistant Molly, will give some tips on how to improve your heart health.
Some cancer treatments can affect how your heart works. If you develop heart problems during or after cancer treatment, your doctors will talk to you about the best way to manage them.
You can improve your heart health at any age, even if you already have a heart problem. Keeping your heart healthy is important throughout your life, not just during cancer treatment. There are lots of ways you can make changes in your everyday life that will have a big impact on your heart health.
Eat well
A healthy, balanced diet can help prevent some heart problems. It can also help with weight control. Eating well doesn't have to be boring. You could try making a new recipe.
And don't feel that you have to change your entire diet overnight. You can make small changes, like aiming to eat all of your five a day of fruit and veg.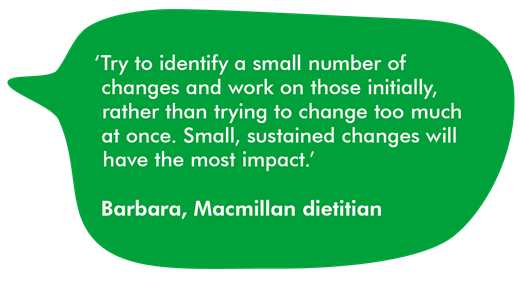 Cut down on alcohol
It is also important to avoid drinking too much alcohol or binge drinking. Drinking too much can increase the risk of arrhythmias and high blood pressure. And it can also damage the heart muscle. Try to cut down on your alcohol intake. You could even challenge a friend to drink less alcohol with you.
Keep active
Your heart is a muscle, and it needs exercise. Physical activity helps to keep your heart healthy. If you're coping with cancer or the side effects of treatment, you could try some small changes. You could go for a walk, no matter how short. You could try to cycle or walk to an appointment or to work. Even hobbies like gardening or dancing are good ways of staying active.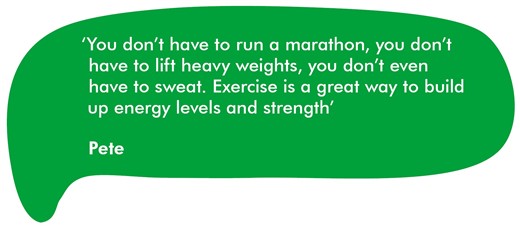 Take care of your stress levels
If you or someone close to you is living with cancer, it can be stressful. Stress can raise your blood pressure and put more strain on your heart. There are lots of ways to deal with stress. You could try talking about it with someone close to you. Or you could do something you find relaxing, like a hobby or meeting a friend. Sometimes, doing something active can help with stress. You could go for a swim, or do some yoga, which are both good at relieving stress. And, that way, you're multitasking on both the physical activity and the stress side of things!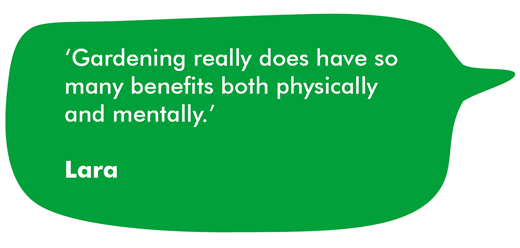 Stop smoking
After you stop smoking, your risk of developing coronary heart disease or having a heart attack dramatically reduces. Giving up smoking isn't easy, but your family and friends can help. Maybe you could work towards it with a friend.
The NHS has a lot of information and support to help you give up smoking. The British Heart Foundation also has information about stopping smoking.
For more information
You can find more information about keeping your heart healthy in our booklet Heart health and cancer treatment. The British Heart Foundation also has more information about how to keep your heart healthy on their website.
If you need further information, you can call our support line for specialist clinical cancer advice through our specialist nurse team. Call 080 808 00 00 (7 days a week, 8am to 8pm).
You can also call the British Heart Foundation's helpline on 0300 330 3311 (Monday to Friday, 9am to 5pm) for information and support. Calls cost a similar rate to 01 and 02 numbers.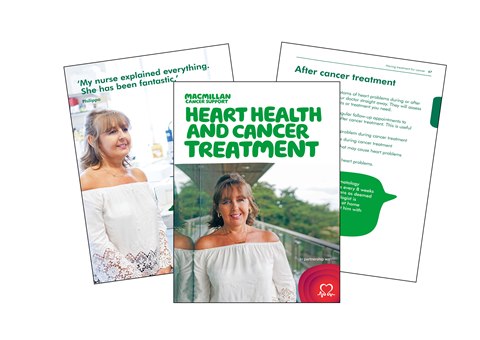 ________________________________________________________________________________________________________
To see what else Macmillan's cancer information team has been blogging about, please visit our blog home page! You can subscribe to receive our blogs by email or RSS too.
Whatever cancer throws your way, we're right there with you.
The Macmillan team is here to help. Our cancer support specialists can answer your questions, offer support, or simply listen if you need a chat. Call us free on 0808 808 00 00.
Comments? Feel free to add them below (you need to be logged in).