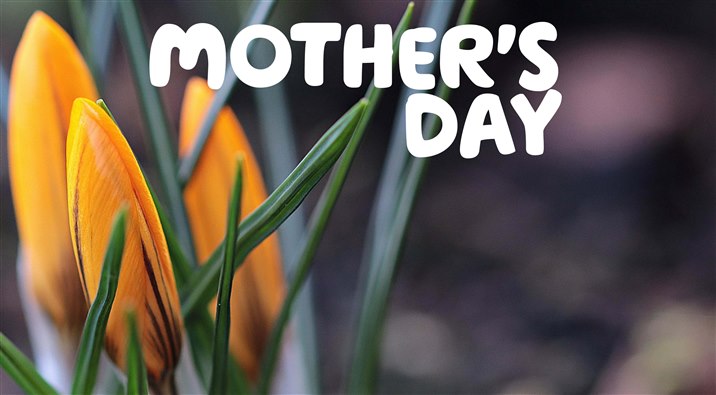 For lots of people who have been affected by cancer, Mother's Day is an emotional time. This year may be harder than others if you can't spend time together. But remember that Mother's day is also a chance to celebrate those closest to us. In this blog, editor Katy reflects on the meaning of the day and explores some different ways you can make the most of it.
Why do we celebrate Mother's Day?
The shops are full of reminders and promotions to buy gifts for your mum. But this holiday has been featured in the UK calendar for over 400 years. Mother's Day was originally the only opportunity for those working in domestic service to return home to spend time together as a family. While the concept of Mother's Day has changed throughout the ages, the tradition of spending time with loved ones remains.
Take time to create new memories
Life can pass quickly, so it's important to take some time to talk to your loved ones and plan ways to create new memories. Your mother's, or your own, health may make it difficult to spend time together at the moment. But there are still ways to connect, for example through social media and over the phone. Talking can help you to cope with the emotional effects of cancer or of being apart and help you support each other.
If your mum has passed away, facing Mother's Day can be very difficult. There's no right or wrong way to feel, but it's important to remember that there is support available. To remember your mum, you could create a memory box of all the times you shared together. Or you could order our In Memory booklet that helps to keep special family stories remembered. You might want to plan a visit a place that has a special significance for you and your mum to remember and think about her.
It's about the person, not the gift
You might feel the pressure to buy an expensive gift for your mum to show you care. But the simplest of gifts can sometimes be just as meaningful as spending lots of money.
You could write a card or a letter to your mum, telling her all the reasons why she deserves to be celebrated. Homemade presents can bring a lot of joy.
Personalising a present can often mean more than spending lots of money. A photo album or frame can help you remember the good times you've shared.
If your mum has recently had, or is about to have, cancer treatment, we have a blog about different gifts that people find useful. There's also lots of ideas on Live Better With Cancer.
You may just want to spend time with your mum. That may not be possible this Mother's Day, but you can still do something to show you are thinking about them.
Take time to reflect
You might feel anxious or very upset on the day for lots of different reasons, and that is perfectly natural. If you need to, take some time out to reflect on loved ones who are no longer here. Remember that you are a living reminder of what has been lost, and to focus on the special times you shared.
You could write down how you are feeling or talk about it to someone. Our support line is open from 9am to 5pm, 5 days a week on 0808 808 00 00. Our cancer support specialists offer a listening ear and are ready to talk about whatever matters to you.
Remember that although it might be very hard and emotionally trying, Mother's Day can be a good opportunity to celebrate your mum and all that she has given you in your life.
__________________________________________________________________________________________________________
To see what else Macmillan's cancer information team has been blogging about, please visit our blog home page! You can subscribe to receive our blogs by email or RSS too.
We're with you every step of the way
The Macmillan team is here to help. Our cancer support specialists can answer your questions, offer support, or simply listen if you need a chat. Call us free on 0808 808 00 00.
Comments? Feel free to add them below (you need to be logged in).