What is the International Day of People with Disabilities?
The International Day of People with Disabilities (IDPWD) is an annual celebration of the rights, experiences and achievements of disabled people.

This year's theme is 'The future is accessible.' The day challenges us to play our part in removing those barriers that make life unfairly and unnecessarily hard for people with disabilities.

How we make cancer information accessible
At Macmillan, we want everyone with cancer to get the information and support they need to live life as fully as they can. This includes people with disabilities and long-term health conditions.

We aim to remove those social and practical barriers that can stop people getting the information they need and we do this by providing information about cancer in different places, like our information centres and mobile information buses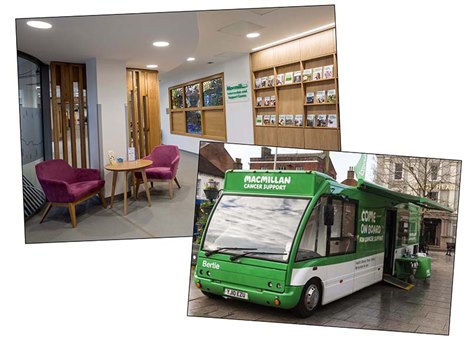 and in different formats, like audio, braille, large print, easy read, other languages and BSL videos.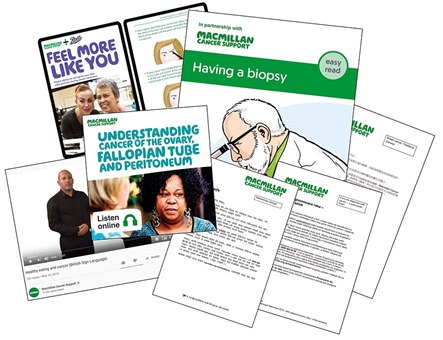 One format that is accessible to a whole range of people is the eBook.

What are eBooks?
eBooks are books you can read in an electronic (digital) format.
You can read eBooks on dedicated e-readers. You can also read them on computer devices, such as:
desktop computers
laptops
tablets
mobile phones (smart phones).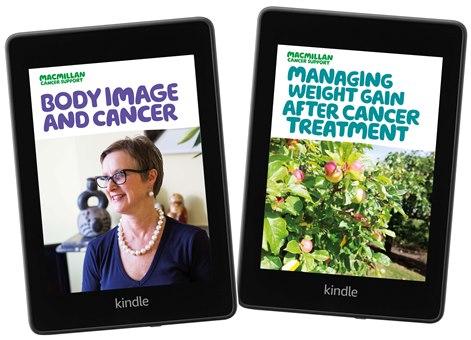 What makes eBooks accessible?
A basic eBook (epub file or Kindle file) can be adapted to meet a range of visual needs. You can control the way different elements are presented, including:
size of words
font
colour of words and background
spacing.
If the eBook is produced with a fully accessible format and structure – as Macmillan's eBooks are – then you can use other accessible features more easily. These include text-to-speech (TTS) options that are available on many computing devices, as well as media players designed for people with visual impairments.
For people using a Kindle, there is a function called VoiceView. This supports spoken feedback to describe what's on the screen.

What else can eBooks do?

Many eBooks allow you to:
`
go straight to a chapter or page by clicking on a link
print off pages
view other media, such as videos, that are embedded in the eBook.
You can also access lots of publications in one small, light, easy-to-carry device.

What cancer information can you get in an e-book?
All the booklets we produce are available electronically as both pdfs and eBooks.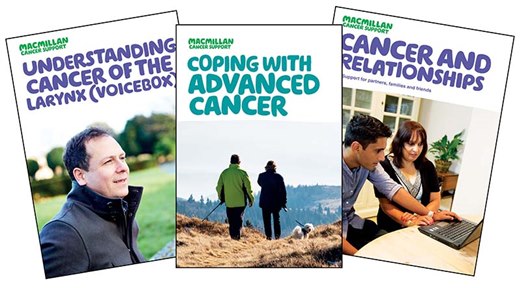 How to get started with Macmillan e-books
If you've never used an eBook before, you may need to download additional software from somewhere like iTunes or Google Play.
Then you can download the eBooks you want from here.

Tell us what you think
Have you read one of our eBooks? We want to improve our eBooks and your feedback can help us. Just fill out this short survey or email cancerinformationteam@macmillan.org.uk.
__________________________________________________________________________________________________________
To see what else Macmillan's cancer information team has been blogging about, please visit our blog home page! You can subscribe to receive our blogs by email or RSS too.
Whatever cancer throws your way, we're right there with you.
The Macmillan team is here to help. Our cancer support specialists can answer your questions, offer support, or simply listen if you need a chat. Call us free on 0808 808 00 00.
Comments? Feel free to add them below (you need to be logged in).