Hi everyone,
It's Rachel here from the Community team, I wanted to let you all know this morning that our 'Help group' is now open for your questions.
If you have any questions about using the new Community platform, press the '+ New' button and select the option 'Ask a question' as shown below.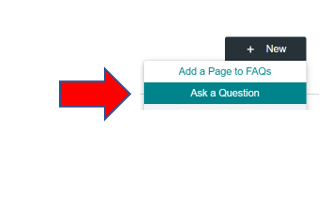 Once you have posted your question, a member of the Community team will respond to provide support as soon as possible.
We are here to help and there's no question too big or too small, so please do ask away.
If you would like any more information on the Community's upgrade, click here to read the latest volumes of our 'Community News blog'.
Kindest regards,

Rachel
Macmillan's Community team