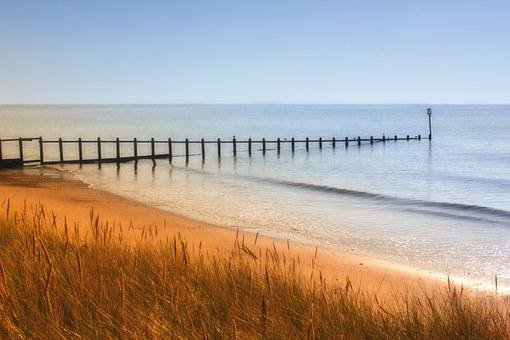 As travel restrictions lift, lots of people are booking holidays, or re-booking trips cancelled due to the pandemic.
When you have cancer, or have had cancer, it can be more difficult to find the right travel insurance policy. Providers usually require you to disclose details of pre-existing medical conditions and some might need additional information about your medical history. With so many travel insurance companies to consider, it can be difficult to know where to start to find the right level of cover at the right price.
The Community can help with finding travel insurance by connecting you with others who've found cover. You can also find expert information and support with travel insurance cover from Macmillan.
In this blog, we'll be highlighting where to find support with travel insurance when you need it.
"Finally we can travel again and visit family abroad :-)....I had breast cancer in 2018 and thankfully doing well, now on year 3 out of 5 of hormone treatment. Does any one have any recommendations of travel insurance companies that they've found good?" - Community member, travel insurance forum
"Have been diagnosed having mesothelioma. Go on holiday 4th July to Portugal. Already booked before diagnosed any idea about insurance" - Community member, travel insurance forum
"I had treatment (chemo and radical radiotherapy) for stage 3 lung cancer last year. Treatment lasted four weeks, finishing on 18 January 2022. I was then invited to participate in a Clinical Trial involving immunotherapy. I am trying to organise travel insurance for Europe , but so far the companies to whom I have spoken have refused cover due to the Clinical Trial, as they appear to regard this as the same as "tests". Has anyone else had similar difficulties and any other suggestions would be very helpful." - Community member, travel insurance forum
Did you know that there's a forum dedicated to travel insurance here on the Community? That's where members posted the questions featured above. The group is for people with all types of cancer who have questions about travel insurance, or have found good insurance cover and would like to share that information with others. There's lots of ideas to help you get a quote for single trip policy, annual multi-trip or other specialist travel insurance.
If you're looking for travel insurance, you might want to start by taking a look at the 'recommended travel insurance' thread which you can find here. This 'recommended travel insurance' thread is also a great place to share your travel insurance recommendations.
If you don't find what you're looking for in the 'recommended travel insurance' thread, you can start your own discussion in the forum.
We know that searching for travel insurance can be upsetting, in addition to frustrating and time-consuming. Depending on how you're feeling about your cancer diagnosis, it might feel distressing to be restricted by cancer and have to answer lots of questions about your medical history. Even if you're now cancer free, you might need to disclose medical information to make sure there aren't unwanted exclusions related to pre-existing conditions.
"I don't know if I can face going through the questions with other companies - the questions are quite stark which is understandable but still upsetting" - Community member, travel insurance forum
"...after reading the replies on this thread it amazes me & frustrates me that the quotes can vary that much and unfortunately how some people are regularly refused cover altogether. As I said on my original post, I tried a minimum of 5 times before I received an acceptable quote and that was including 'cancer travel insurance specialists'..." - Community member, travel insurance forum
Please remember that all recommendations for travel insurance providers are suggestions based on members' own experiences and not recommendations from Macmillan.
In addition to finding recommendations for specific travel insurance providers, you can also find lots of useful hints and tips.
"Lots of people here recommend that it's best to phone the insurance companies rather than try and do online quotes as often at the end of the online quote it will tell you to phone the company and you'll then have to go through all the information again. Also sometimes the broker can refer to the underwriters to see if they would provide cover when an online quote might just give you a straight refusal.
I think you'll find when you look at the terms and conditions of any travel insurance provider they'll say that you're not covered if you fail to disclose a pre-existing medical condition, or that you're waiting for tests, or the results of tests, etc.
"I do hope you can get some reasonably priced holiday insurance so that you can go on this holiday. Let us know how you get on" - Community member, travel insurance forum
Lots of members have questions about what kind of information they need to share with the insurance company. It's important to note that if your policy says you should tell them about any pre-existing medical conditions, you must answer any question they ask as fully and as accurately as you can. If you do not, your insurer could refuse to pay a claim and could cancel your policy.
"I have recently found out that I have a large mass on one lung and multiple metastases in both lungs, and I have a biopsy arranged for 12th May to establish the stage, type and treatment options. I am getting married on 25th May and our honeymoon to Crete is on 27th May. My annual travel insurance is due renewal on 23rd May. I've no idea what to do. I'm aware the cancer is likely to be incurable but hope it's treatable. I feel perfectly healthy. I may not have a clear prognosis at the time of renewal so what should I tell the insurance company?" - Community member, travel insurance forum
The member received the following as a response on the forum.
"Hi and congratulations on the upcoming wedding! The advice from Macmillan is "If you have an annual policy and are diagnosed with cancer during the period of your cover, you may need to tell your insurer. You should check your policy to make sure." - Community member, travel insurance forum
As the member suggests, you can also find expert advice on travel insurance from Macmillan directly.
We have some information about travel insurance on our website here.
You may also be interested to have a read through our general travel advice here. We can help you make sure you've considered everything when you're planning a trip away.
I hope the blog has been helpful for anyone looking for travel insurance and not knowing where to start. If you have any comments or feedback, we'd love to hear from you in the comments below. Alternatively, you can contact the Community team by email at community@macmillan.org.uk
Have you found travel insurance with the right cover at the right price? Please share your recommendations in the recommended travel insurance thread here.